All things BBQ lighting
Barbecuing doesn't have to end when it gets dark, nor when winter hits! We firmly believe BBQ cooking is an all-year affair…IF you have the correct tools for it.
One essential that will be sure to get you barbecuing successfully through the night is lighting! Most barbecues are too far away from outdoor lighting therefore it's difficult to see whether food is undercooked or overcooked, as well as the risk of burning yourself. Your workstation needs to be well lit to boss a BBQ feast in the dark!
One of Whistler Grills' best BBQ features is the LED control panel and halogen cooking surface lights, providing powerful illumination to its surroundings, allowing you to cook and entertain well into the dark with ease! Whistler Fridges also act as a source of light, with their internal LED lights illuminating the area around it.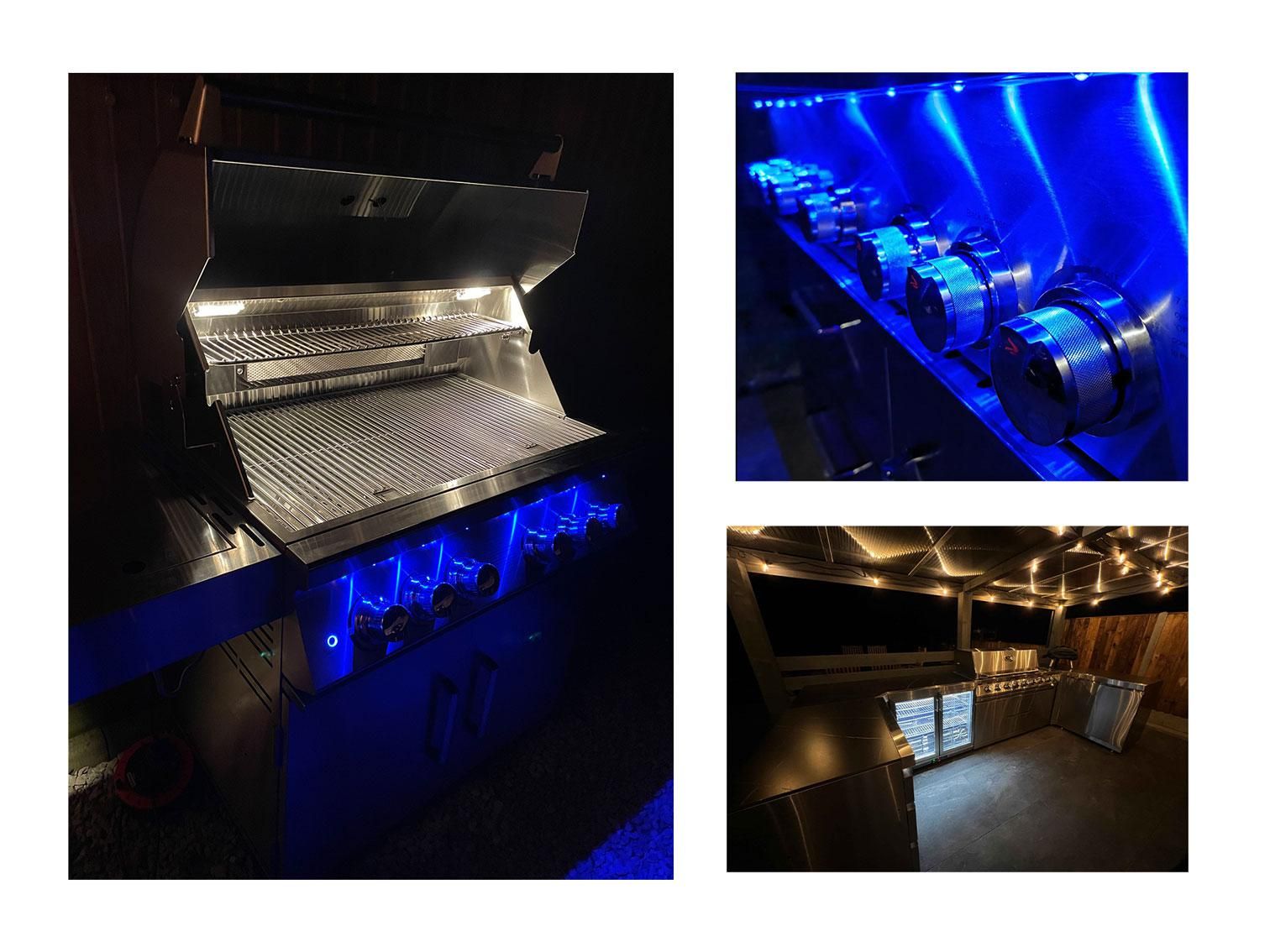 Not all BBQ's come with lights, but we can make light of the situation by recommending the best in the market…
There's no need to struggle with a torch or phone now a days when there's so much out there in the market! Barbecue lights do vary in size, colour, wattage and source of power, so understanding what you're looking for is important before purchasing. Most BBQ lights are portable and attach to almost anything, the majority of them are universal and suitable for all types of grills.
Types of outdoor BBQ lights
There are three types of outdoor BBQ lights to choose from; pole lights, handle lights and mounted lights.
Pole lights
These are pretty much self-explanatory…they are mounted onto a pole which is placed near the barbecue area. They provide the most light and avoid any shadows due to being high up, as well as easily moveable.
Handle lights
This type of light attaches directly to the barbecue hood, clamping around the handle. These are the best solution when you're looking for a portable lighting solution, e.g when camping.
Mounted lights
Mounted lights are best for lighting a large, whole area of your barbecue. You must have a secure space to mount the light to, like a shelf!
We recommend researching the following BBQ lights:
Life Mounts All Weather LED Barbecue Light