Inspirational kitchen designs for gardens of all shapes and sizes!
Inspirational kitchen designs for gardens of all shapes and sizes!
Entertaining out in the open has risen dramatically in popularity over the past few years, meaning our outdoor spaces are being given more attention than ever before. With the growing trend of hosting at home, it's no surprise that our gardens are now required to be fully functional living spaces! Whistler Grills offer a wide variety of premium kitchen products to help make outdoor kitchen dreams become reality.
Below, we've collated our favourite outdoor kitchen ideas to inspire your project, whatever the size or shape of the area!
Keep it simple, with a BBQ that caters for all
If you don't have too much room to work with but an outdoor kitchen is essential for you, our freestanding BBQ's can cater for all your needs, within just one unit! Featuring side shelves, great for prepping purposes, a large cooking area for cooking multiple things at once, accessories allowing you to switch up your cooking method (rotisserie, smoker box etc) a Side Burner acting as an extra heat source AND a plethora of space below...you could say our freestanding BBQ's really do cater for all outdoor cooking needs!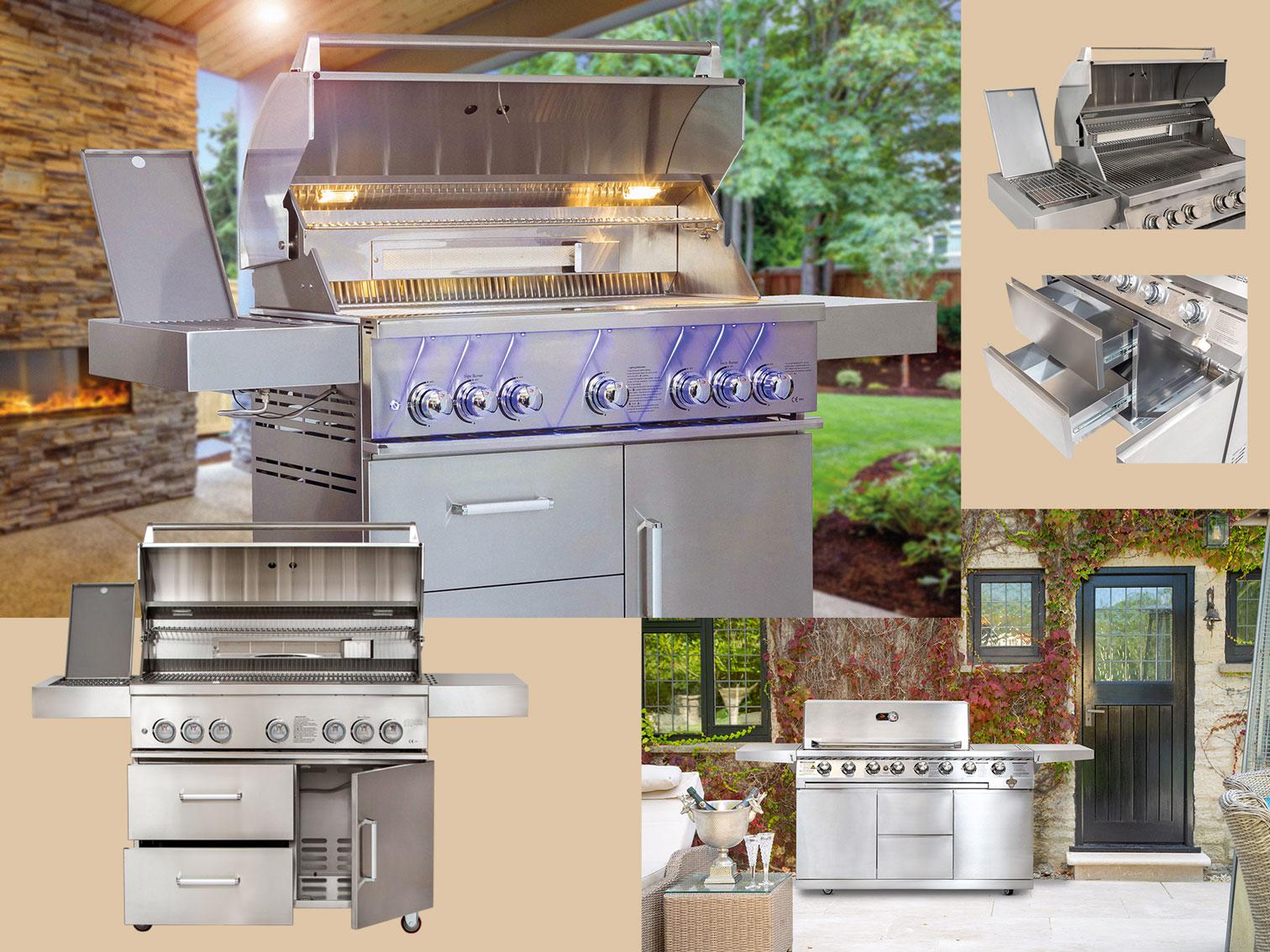 Choose a modular design
If you're looking for a flexible set up, you're in the right place! Whistler's Cirencester Modular Range is an easy and budget-friendly way to add a kitchen to your outdoor area, providing flexibility and functionality without having to complete a bespoke design! It's all-in-one solution to outdoor dining and entertaining, reducing the need to go indoors whilst cooking with everything you need outside already!
This range comprises of a series of units that can be easily arranged (and re-arranged later) to create the perfect outdoor space, giving you the freedom of any shape or size. From stainless steel BBQ's, Sinks, Fridges, Doors and Drawers to Gas Storage units that simply bolt together, the combination possibilities are simply endless!
One thing we will say about this range is that you'll need to consider electricity and running water accessibility if you're interested in having a complete outdoor kitchen with a Fridge and / or a Sink!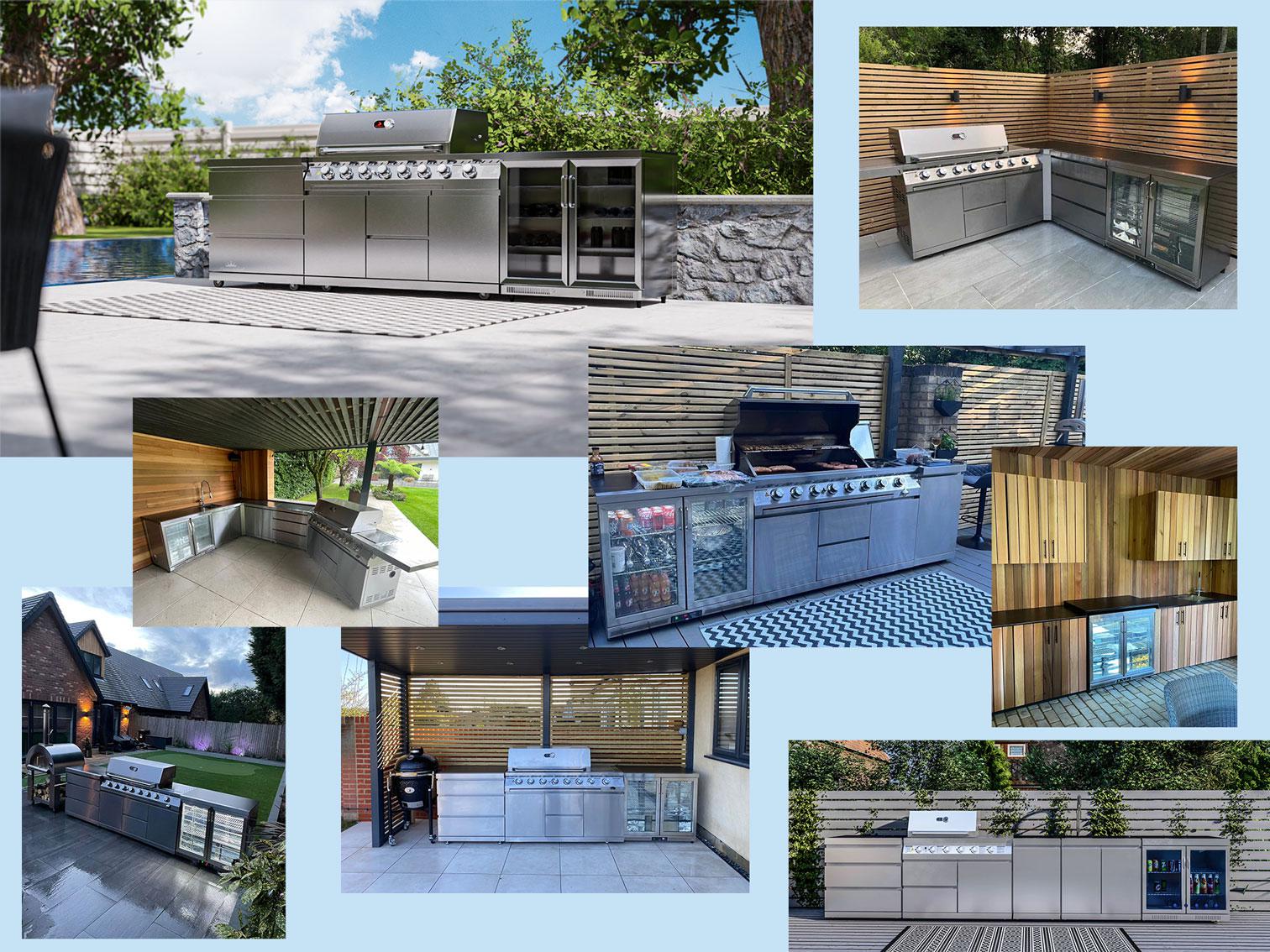 The total grilling package!
If you're in search of an all singing all dancing outdoor kitchen and entertainment space, then Whistlers Burford built-in range is the showstopper you've been looking for. Offering three different sized BBQ heads, alongside a wide range of matching drawers, doors, side burners and bin units, you can really make the most out of your outdoor space, ensuring you have more than just a place to cook.
The Burford range gives you the freedom to create your dream area, in any shape or size garden due to it being completely bespoke. Trust us when we say this will be the heart and centrepiece of every party and gathering for years to come!
If you've decided this range is for you but don't really know where to start, get in touch with the talented and very trusted Kitchen Designer Sumo Outdoors, who will guide you through the whole process with expert advice. This range is certainly an excellent investment and one we know you won't regret!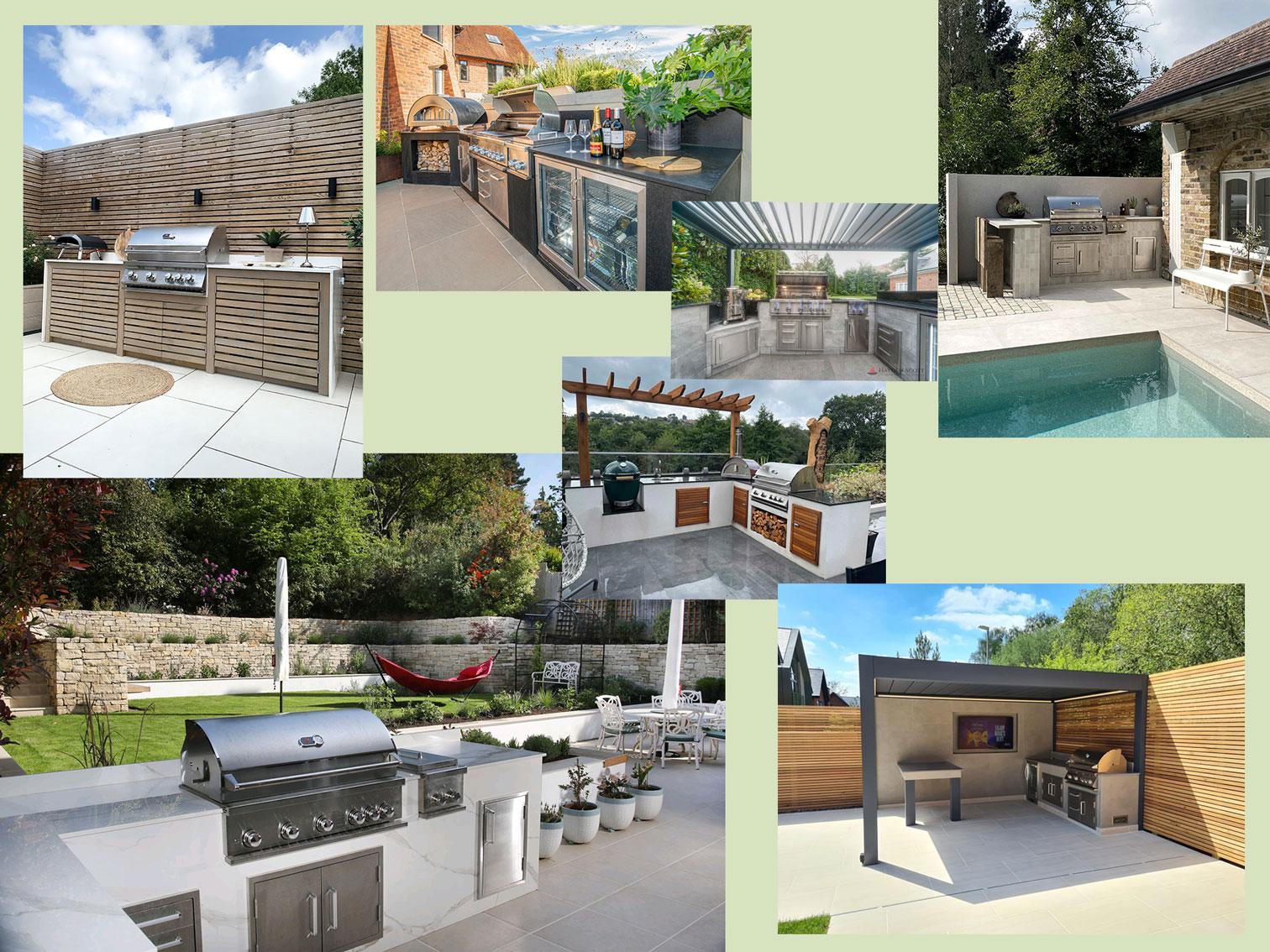 We've got you covered
Although all Whistler products require minimal maintenance as they're made from high-grade materials, making them durable in almost all elements, we can all agree covering an outdoor kitchen undoubtedly provides benefits! Not only does it allow you to continue to enjoy the outdoors (whilst the heavens open!), it also offers an extra layer of protection to your investment, reduces maintenance, and adds a decorative element to the space! It sounds like a win win to us?!
Pergolas, canopies, and gazebos are popular structures that offers shelter and protection to outdoor kitchens. Although we don't sell these ourselves, we can highly recommend the following trusted specialists: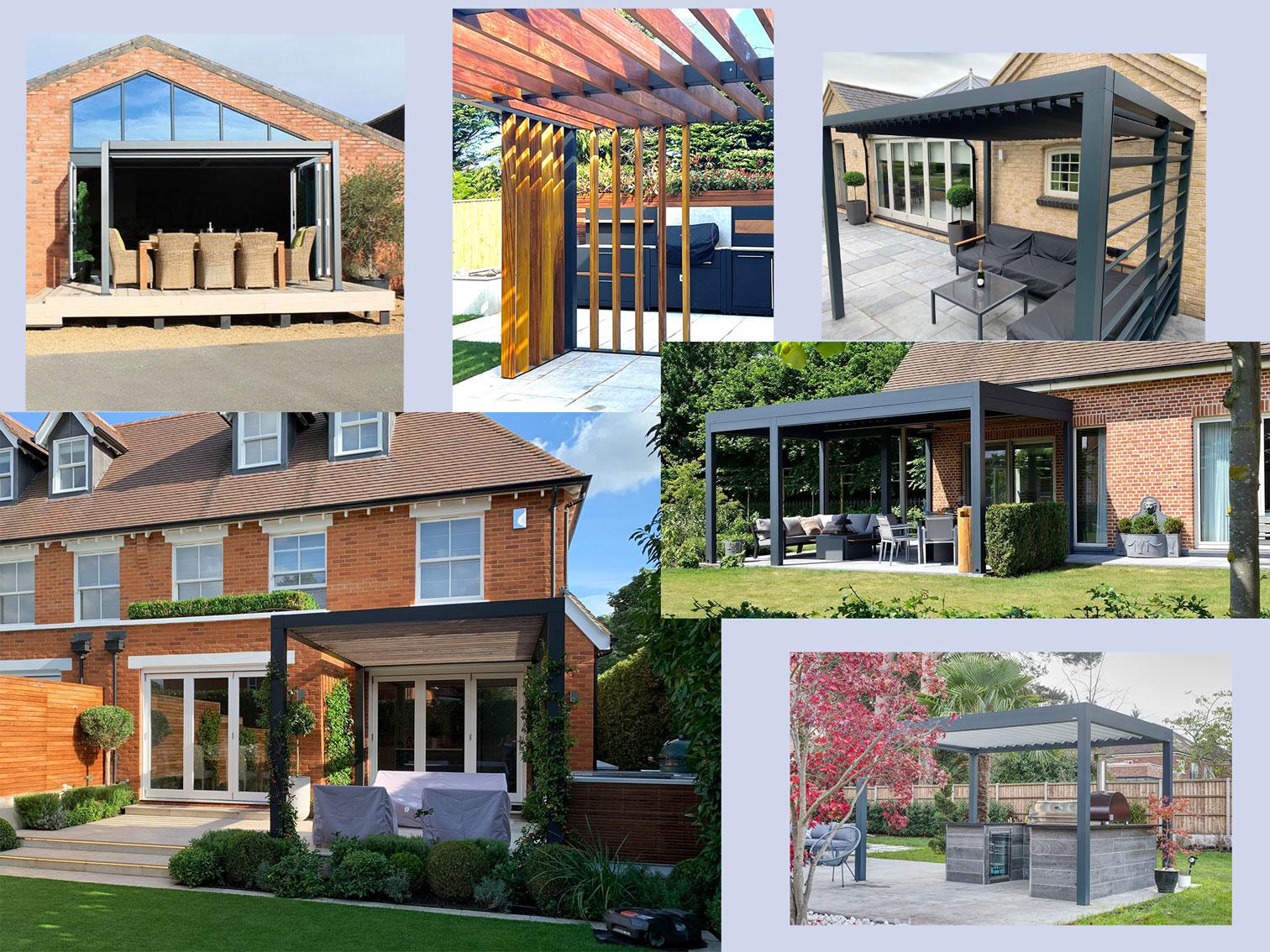 Find a Whistler stockist here!