Sunday Roast Recipe - Rotisserie Style Chicken!
Take your Sunday Roast game to a whole new level, with our Rotisserie style Chicken recipe!
In our eyes, there is no better way to cook a Sunday Roast than outside on the BBQ! Get away from the usual hot stuffy kitchen, fire up the barbie and enjoy the fresh air and mouthwatering aromas of your roast sizzling away!
Whether you're a BBQ beginner, enthusiast or pro, everyone needs to know the rotisserie basics. Let us take you through the essential steps to perfect a Rotisserie Chicken, as well as delicious roast potatoes soaked in chicken juices and mediterranean roasted vegetables, that is all quite simply cooked on the BBQ!
Download the recipe card here, inline with watching our talented chef Andy, provide you with his top tips over on YouTube! Watch here.
This mouthwatering Rotisserie Chicken dish is one that your guests will certainly not forget!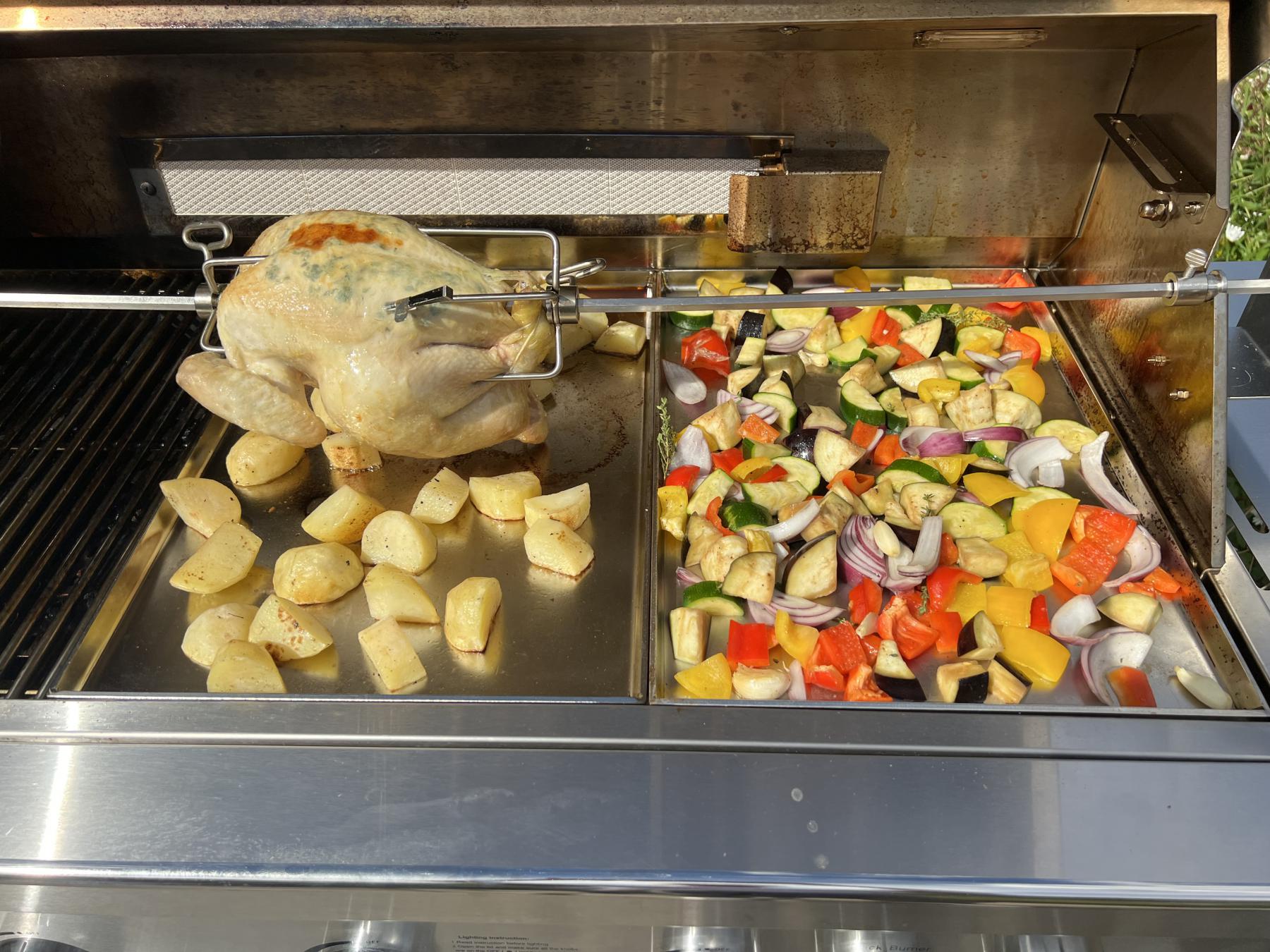 We'd love to see your attempts of this one, find us on socials;
Facebook | Instagram | Twitter | YouTube