Sensational Side Dishes
It's fair to say the art of barbecuing has come a long way since throwing a few sausages and burgers on the grill and calling it a day was deemed acceptable. Our range of premium barbecues and accessories make it possible to effortlessly cook a range of side dishes at the same time. It's time to take your barbecuing to another level this summer by creating a variety of sensational side dishes to serve alongside the main show…
Griddle'd To Perfection
If you're not already using our griddle plate to grill up something spectacular then you're missing out. The griddle plate offers the epitome of versatility - it's possible to cook anything your heart desires with this one spectacular accessory!
Eggs, bacon, mushrooms, peppers….the list goes on. Simply heat up your griddle plate, drizzle some olive oil and add any food you wish!
One of our favourite summer side dishes to cook on a griddle plate are the oh so delicious griddled courgettes with pine nuts & feta.
Place slices of courgettes on your griddle plate on a high heat and cook for 2-3 minutes on each side until charred and cooked through.
Layer on a platter and sprinkle over lemon juice, then top with the feta, pine nuts, chilli and mint. Drizzle over the rest of the oil and some seasoning. Serve warm or at room temperature.
It really is that simple! Give them a try, we're sure you won't be disappointed.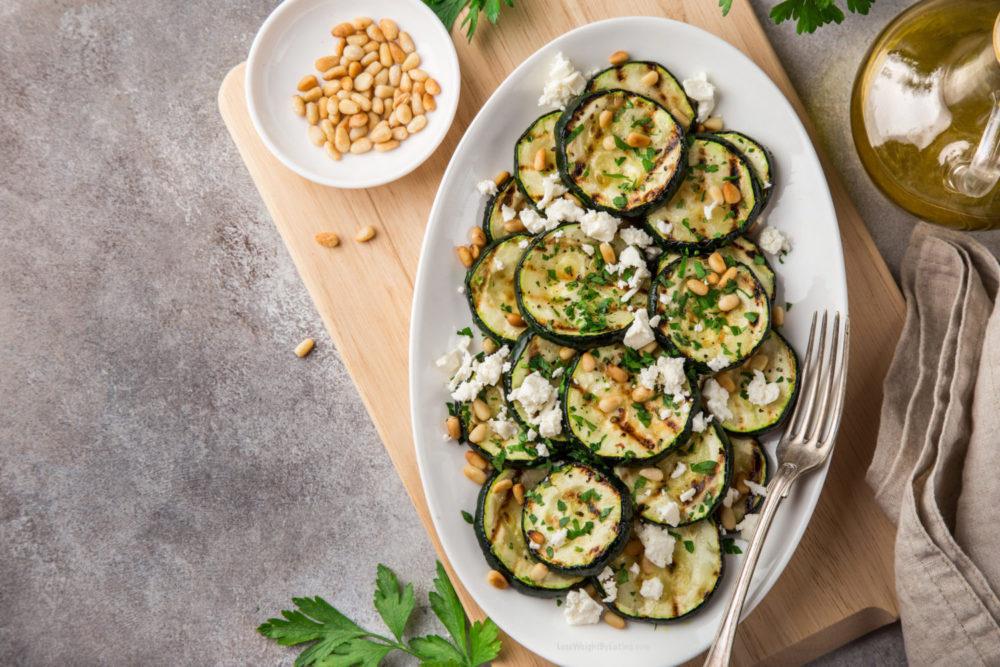 Smoking Hot Veggies
Cook up some delectable veggie side dishes with a smoker box and watch even the keenest carnivores devour every last bite. Our smoker box allows you to create delicious veggies with a unique, smokey taste. They require very little effort and are so healthy that you can eat your bodyweight with absolutely no guilt! There's no need to mess around with a load of fancy seasonings as the unique flavours created by the smoker box gives the vegetables a mouthwatering tang that just can't be replicated without this technique.
An easy to eat and well presented side is smoked vegetable kebabs.
Toss your chopped vegetables in a bowl with olive oil, then sprinkle with salt and pepper. We even love adding gnocchi to add another texture to the veggie dish.
Thread on metal skewers or wooden ones that have been soaked.
Place on top of the smoker box and cook until soft and tender or however you usually like your veggies - it's totally up to you. Depending on the firmness of the vegetable, you can cook low and slow or hot and fast. For Smoker Box instructions, see our 'Everything you need to know about smoking' blog!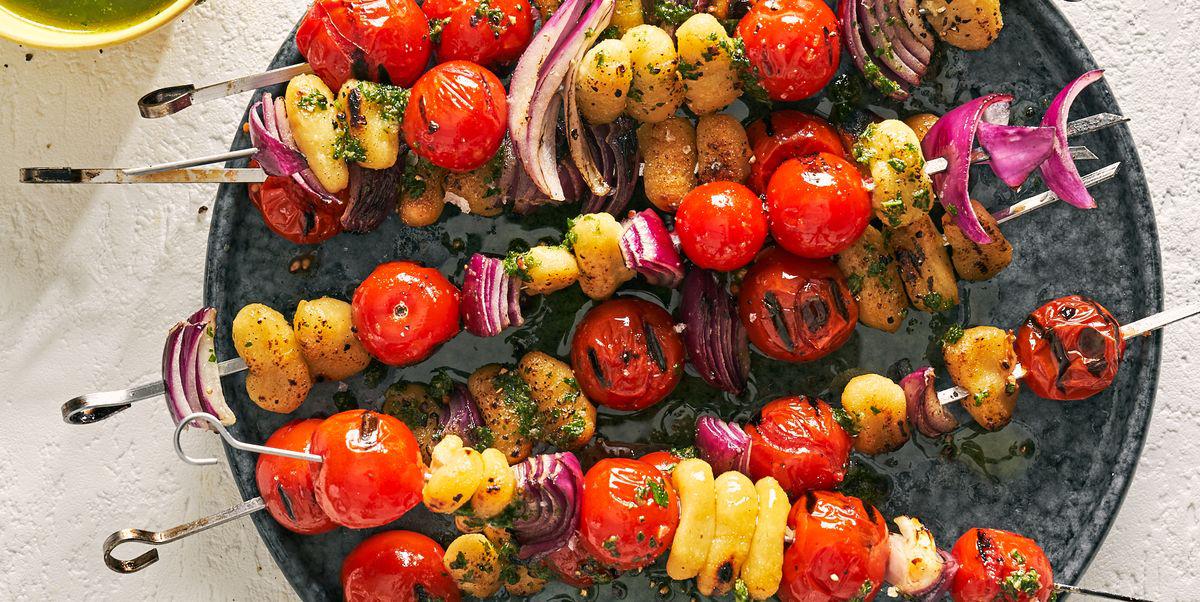 Perfect Potatoes
Potatoes are not only delicious and filling but are also one of the most versatile foods out there. The creativity never has to stop when it comes to grilling potatoes! If you're a beginner chef you could start with the basics and cook up some classic buttery jacket potatoes. Poke them with a fork and give them a good sprinkle of olive oil and your favourite seasonings before wrapping in foil and placing them directly on the grill for about 45 minutes.
If you really want to put your creativity to the test, try making these remarkable potato fans with onions.
With a sharp knife, cut each potato into ½ inch slices, leaving slices attached at the bottom. Fan potatoes slightly. Place each on a square of foil.
Place onions, butter and garlic between potato slices. Combine your favourite flavours like cheese, chives, pepper and salt and sprinkle between slices. Fold foil around potatoes and seal tightly.
Grill, covered, over indirect medium heat for 35-45 minutes or until tender.
And voila! Crispy potato fans…delicious!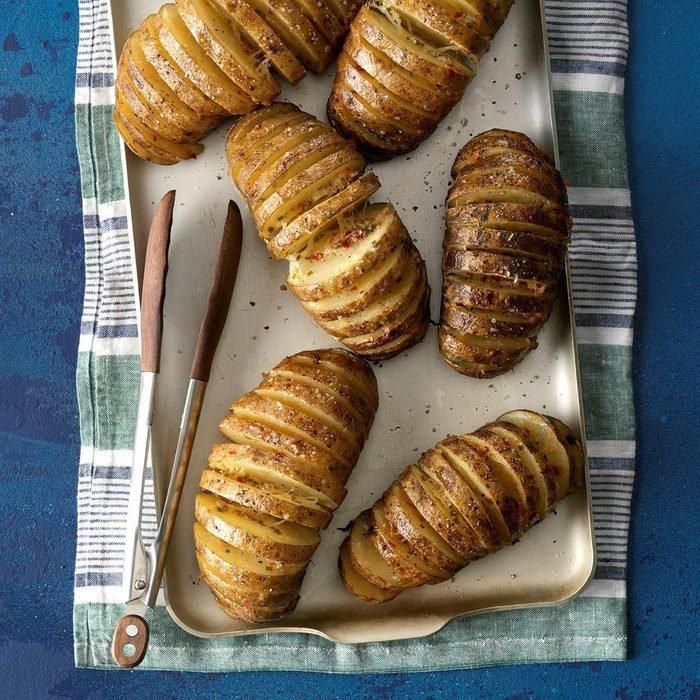 Let is know your favourite accessory to use to create these sensational side dishes...tag us on Facebook and Instagram so we can see your culinary concotions for ourselves!