The freestanding Cirencester 4 and 6 burners are both well established models that have been recently modernised to keep them right up to date in the ever changing BBQ market. These grills are extremely adaptable, and are packed with many impressive features, all whilst being fantastic value for money!


The Cirencester 4 has a dazzling full 430 stainless steel construction, featuring 4 main burners, a ceramic infrared back burner and generous side shelves to provide plenty of cooking space. This grill can be bought as a stand-alone BBQ, or as the centre piece of the Cirencester Outdoor Modular Kitchen (see Cirencester Modular Range).
Whistler
Cirencester 4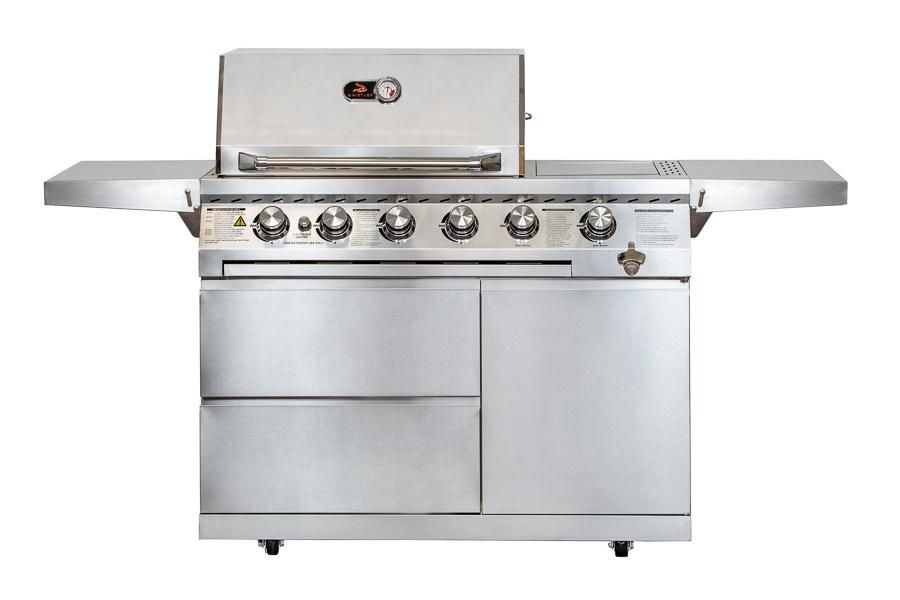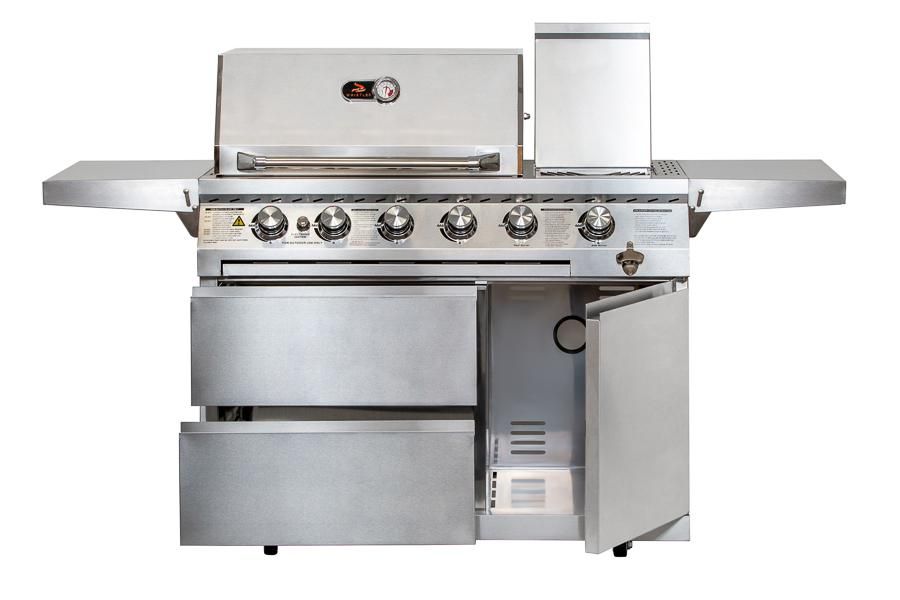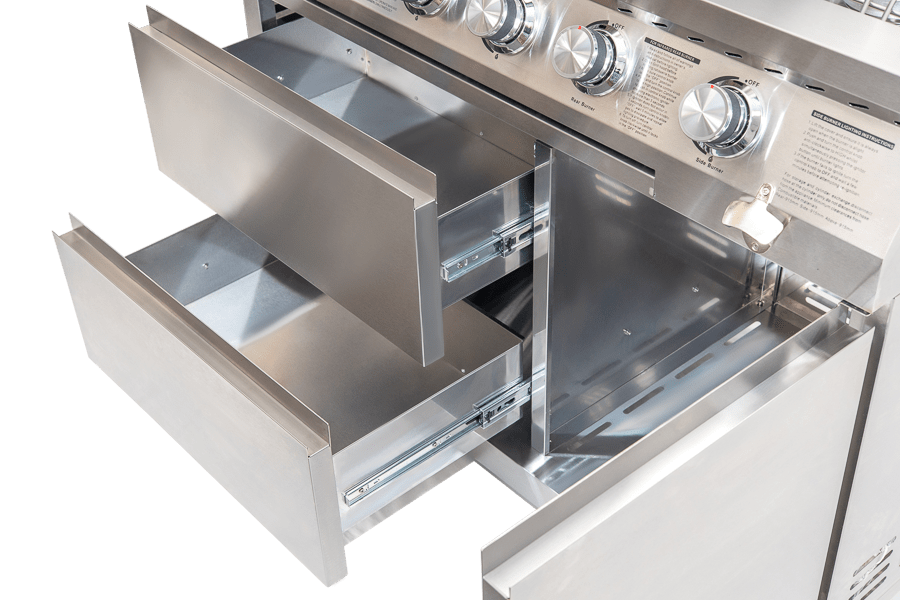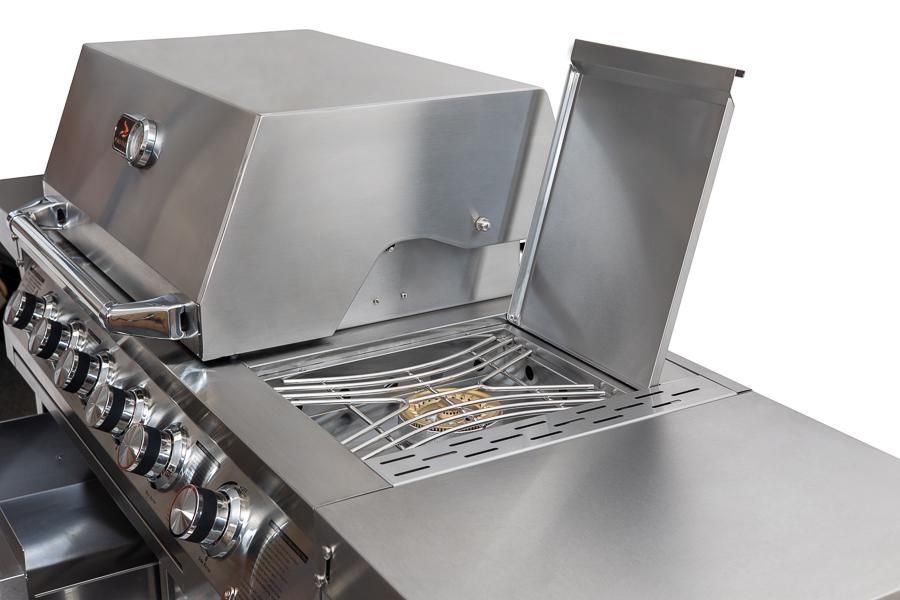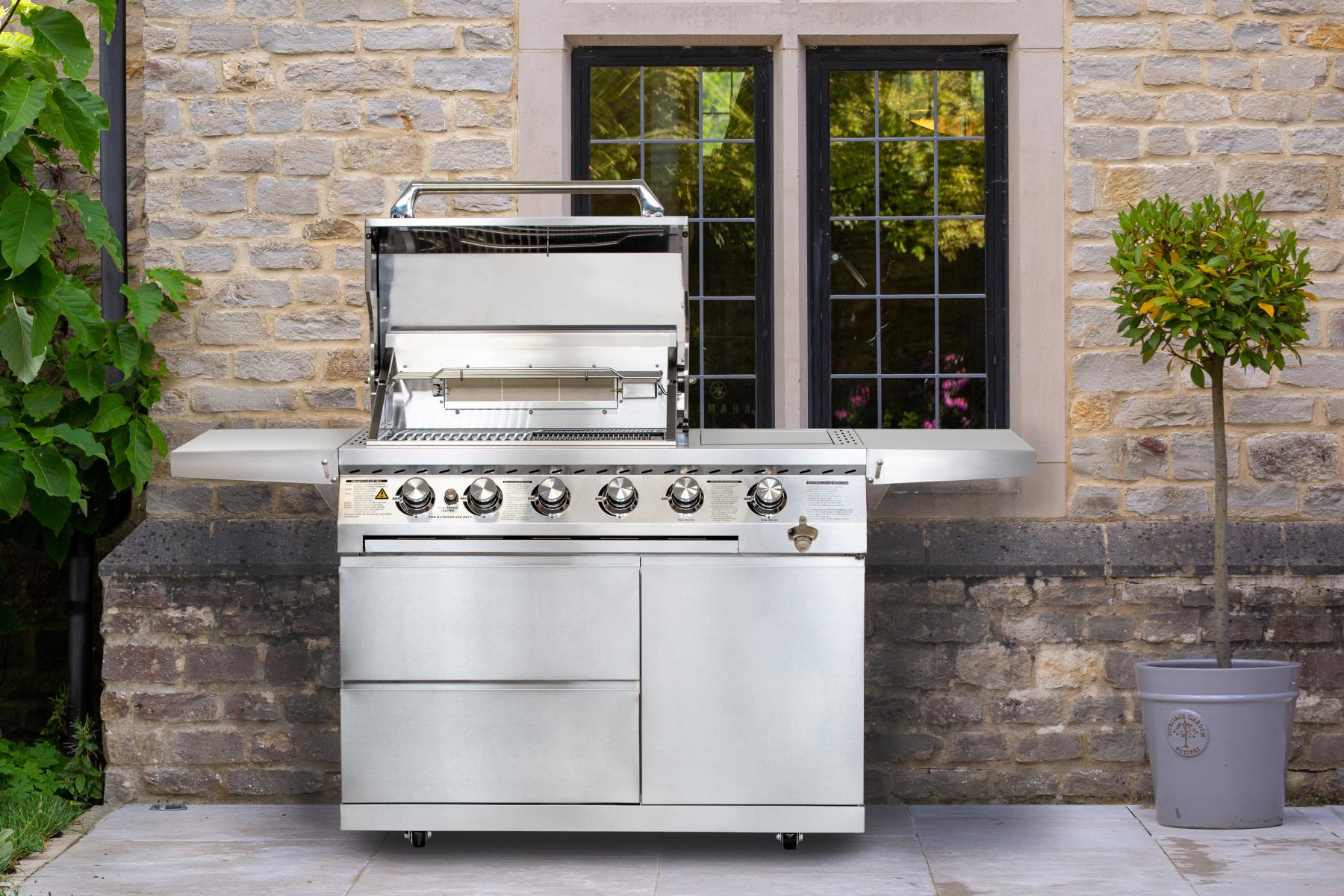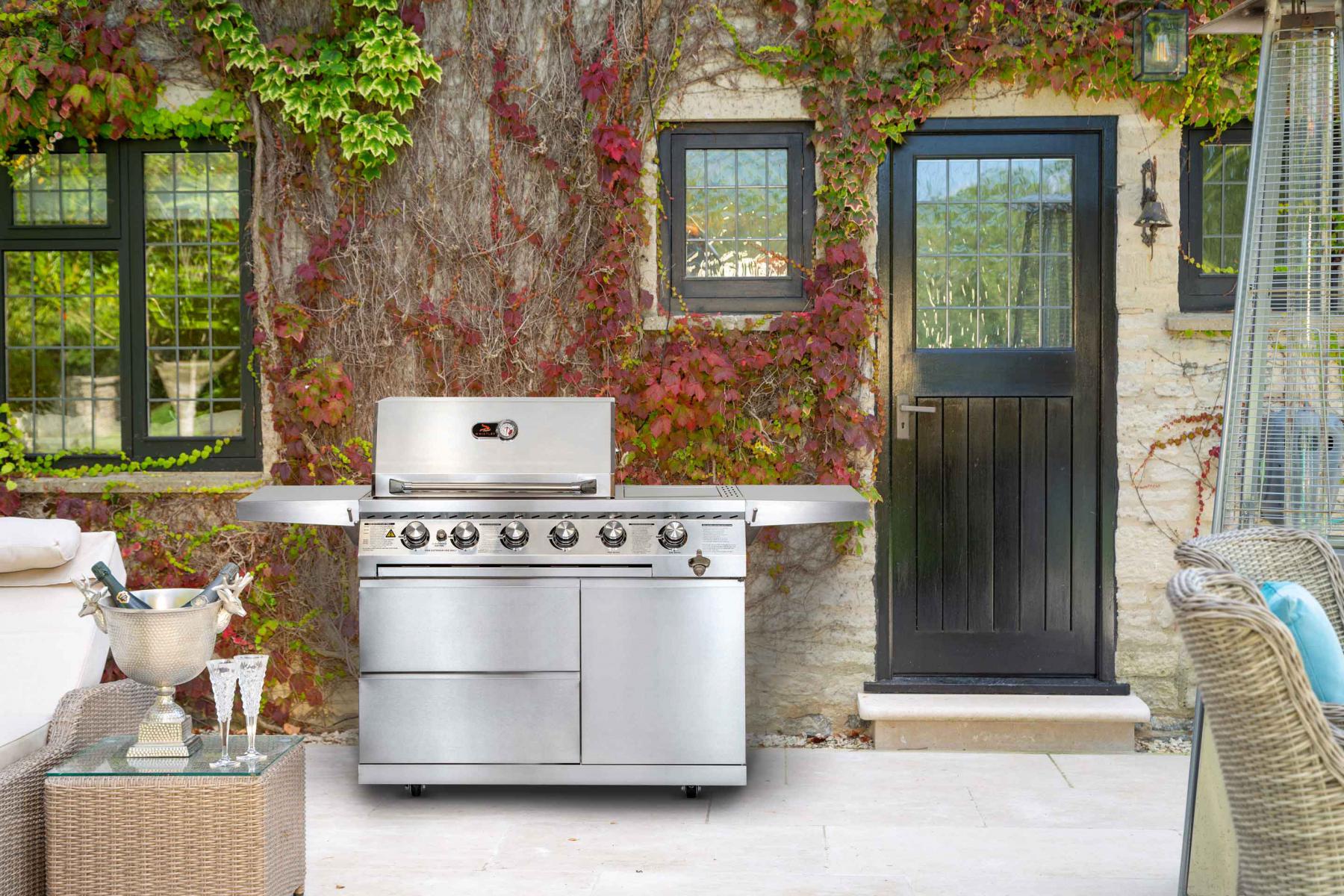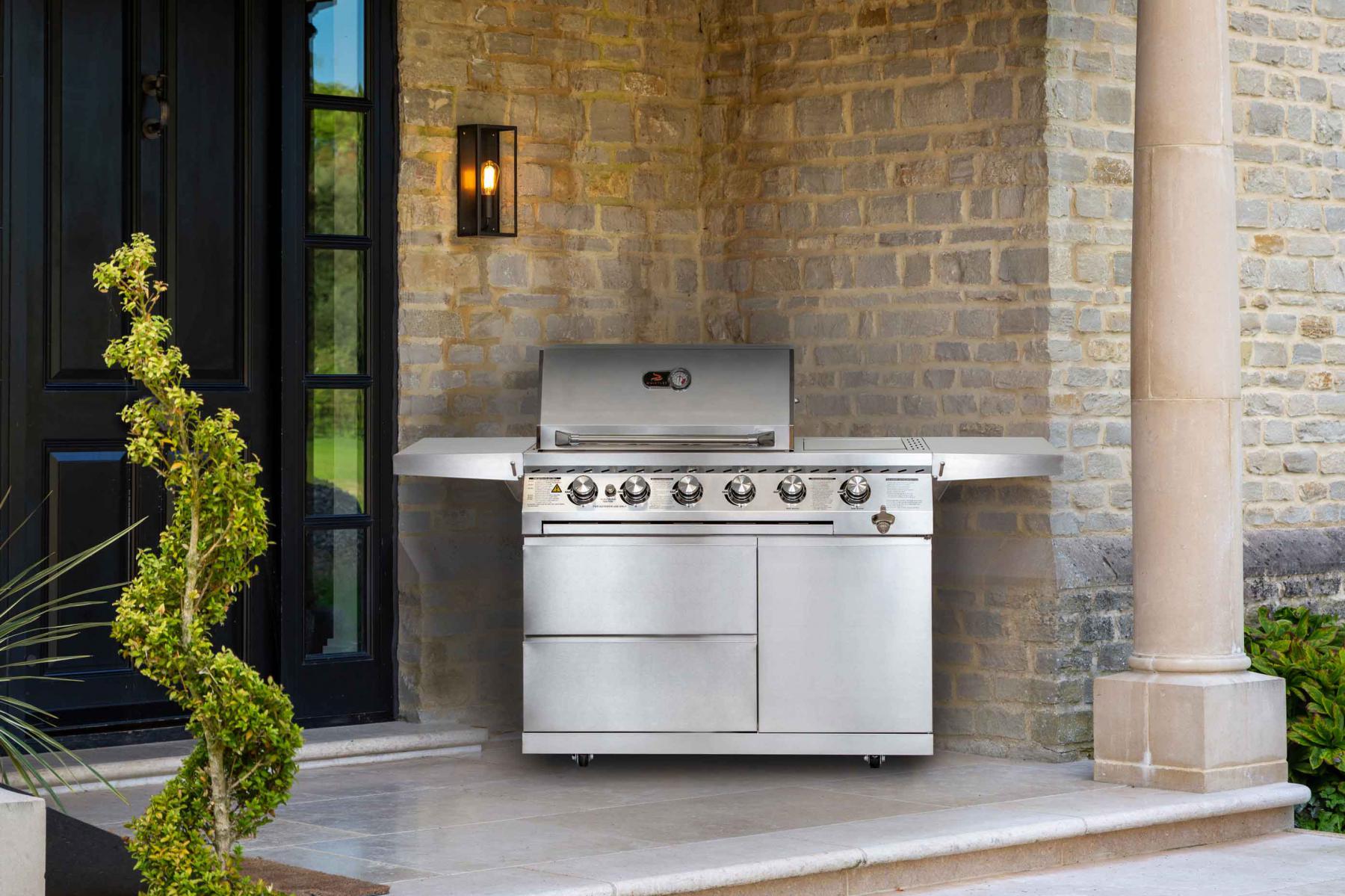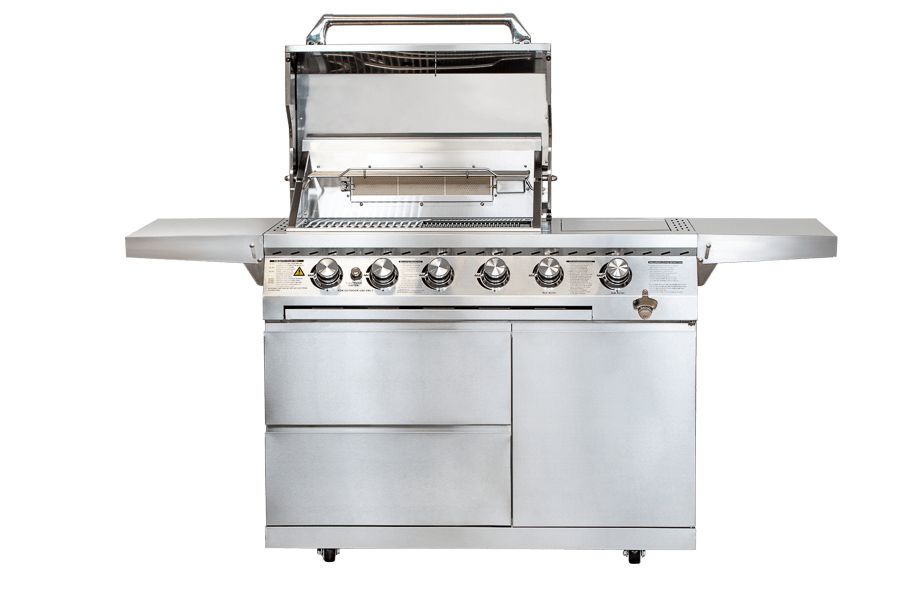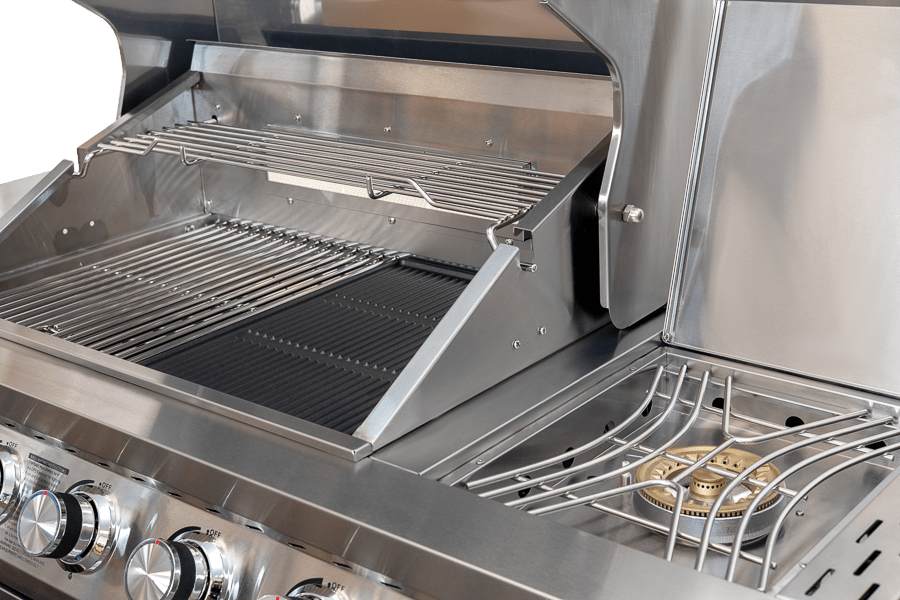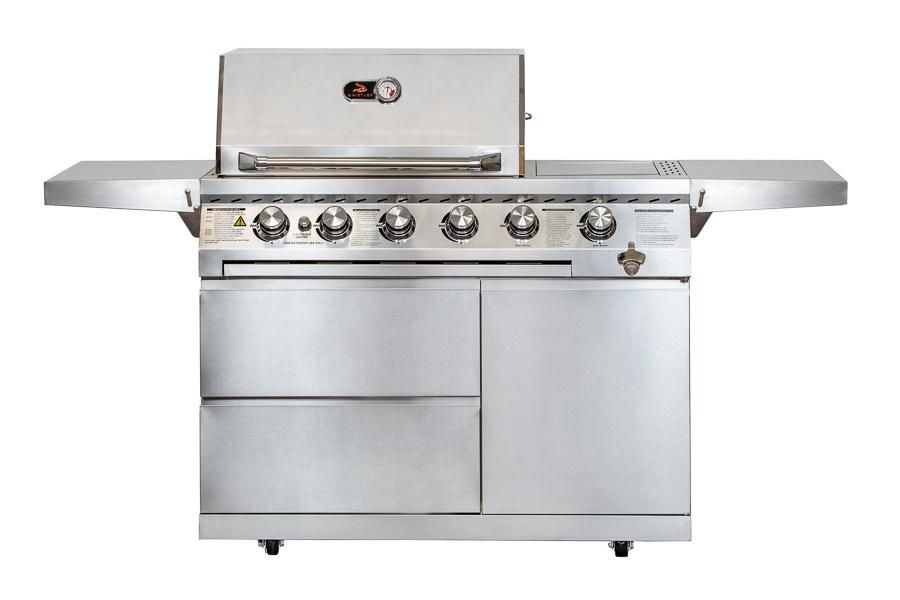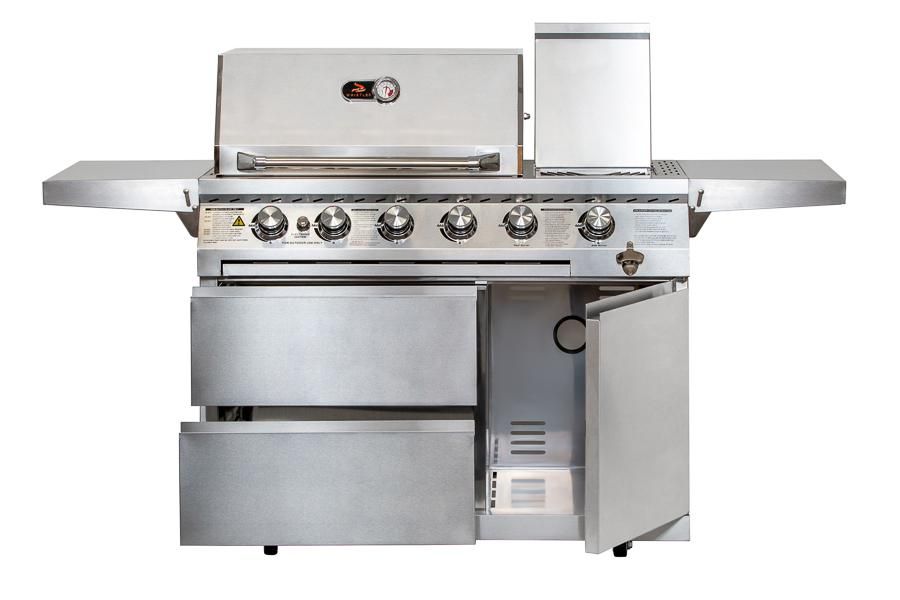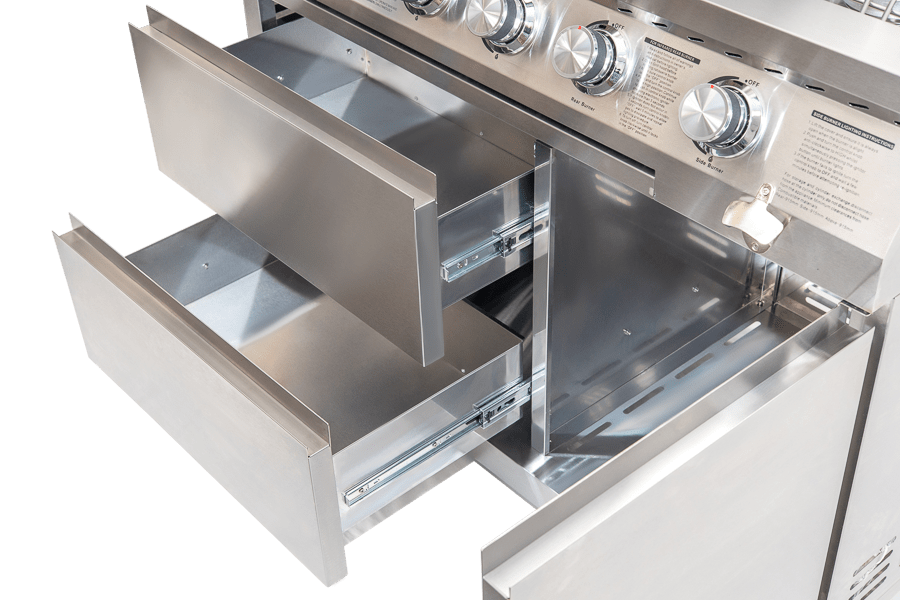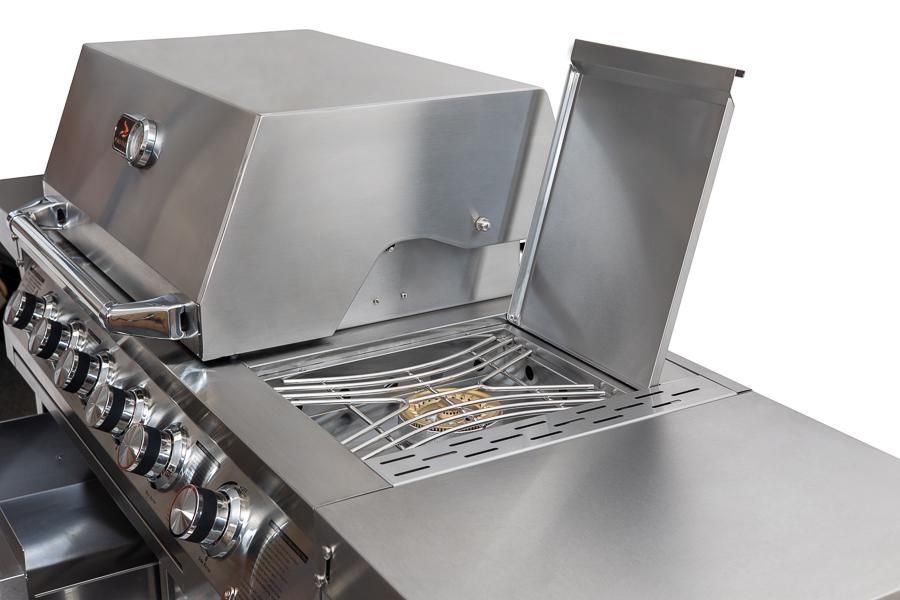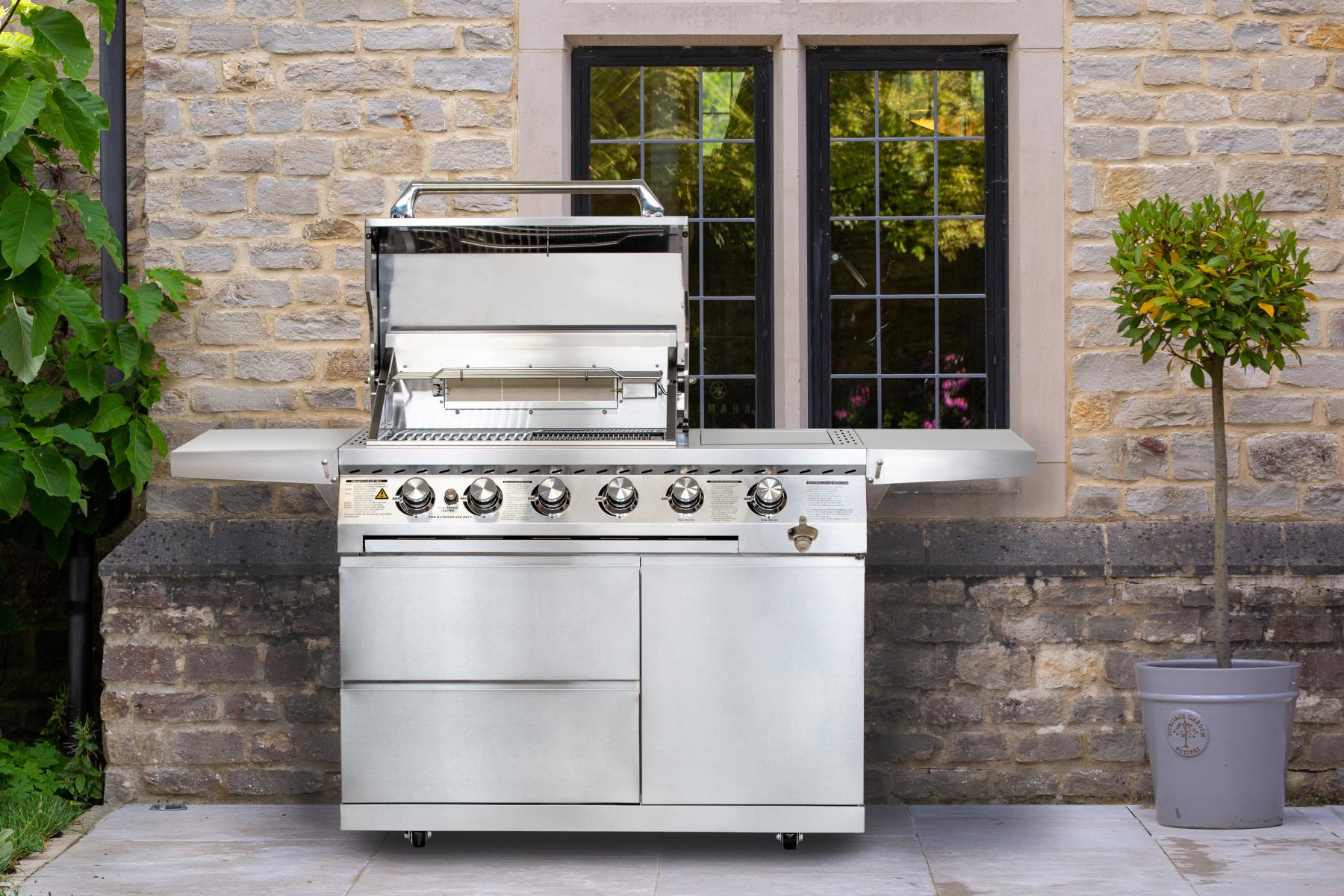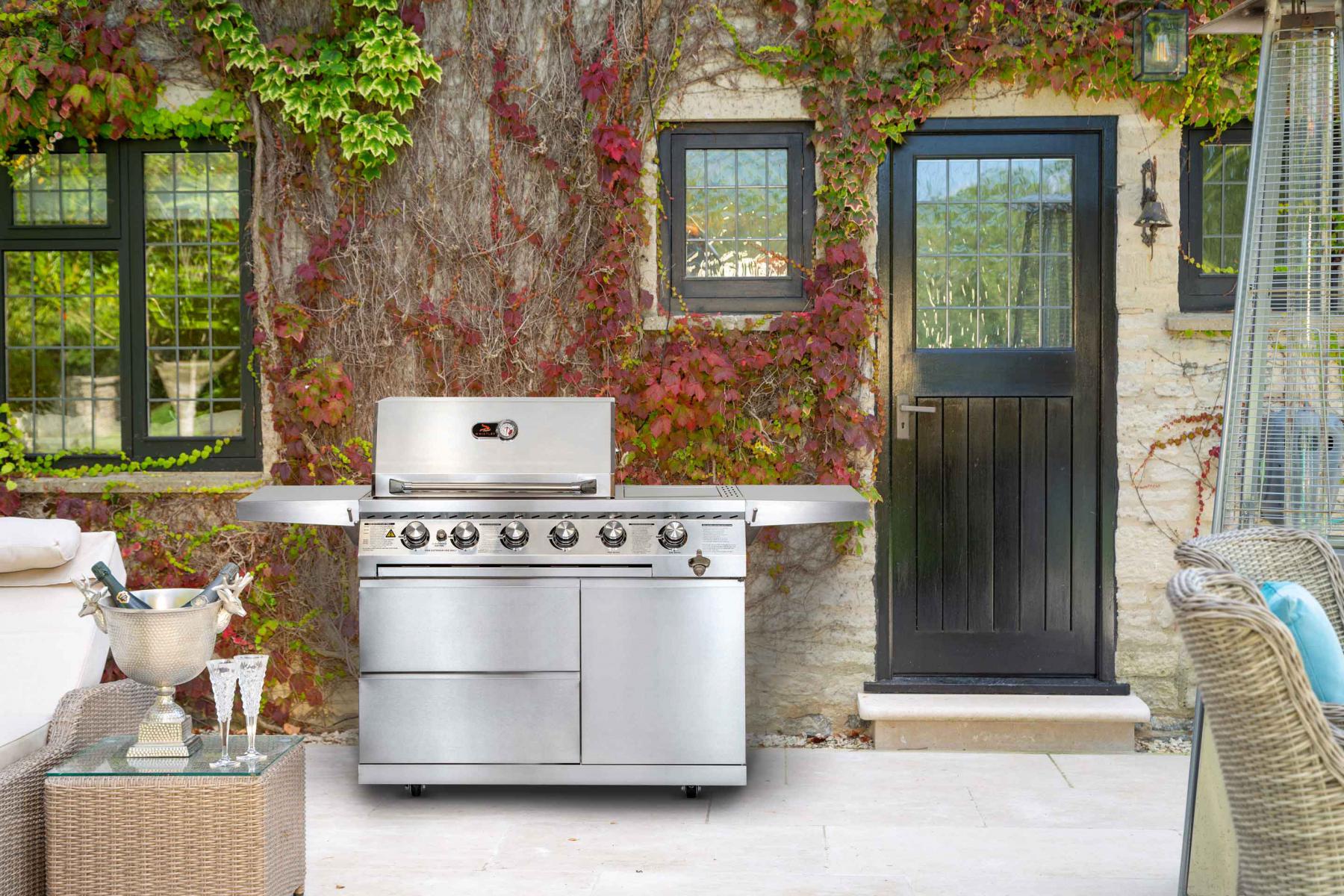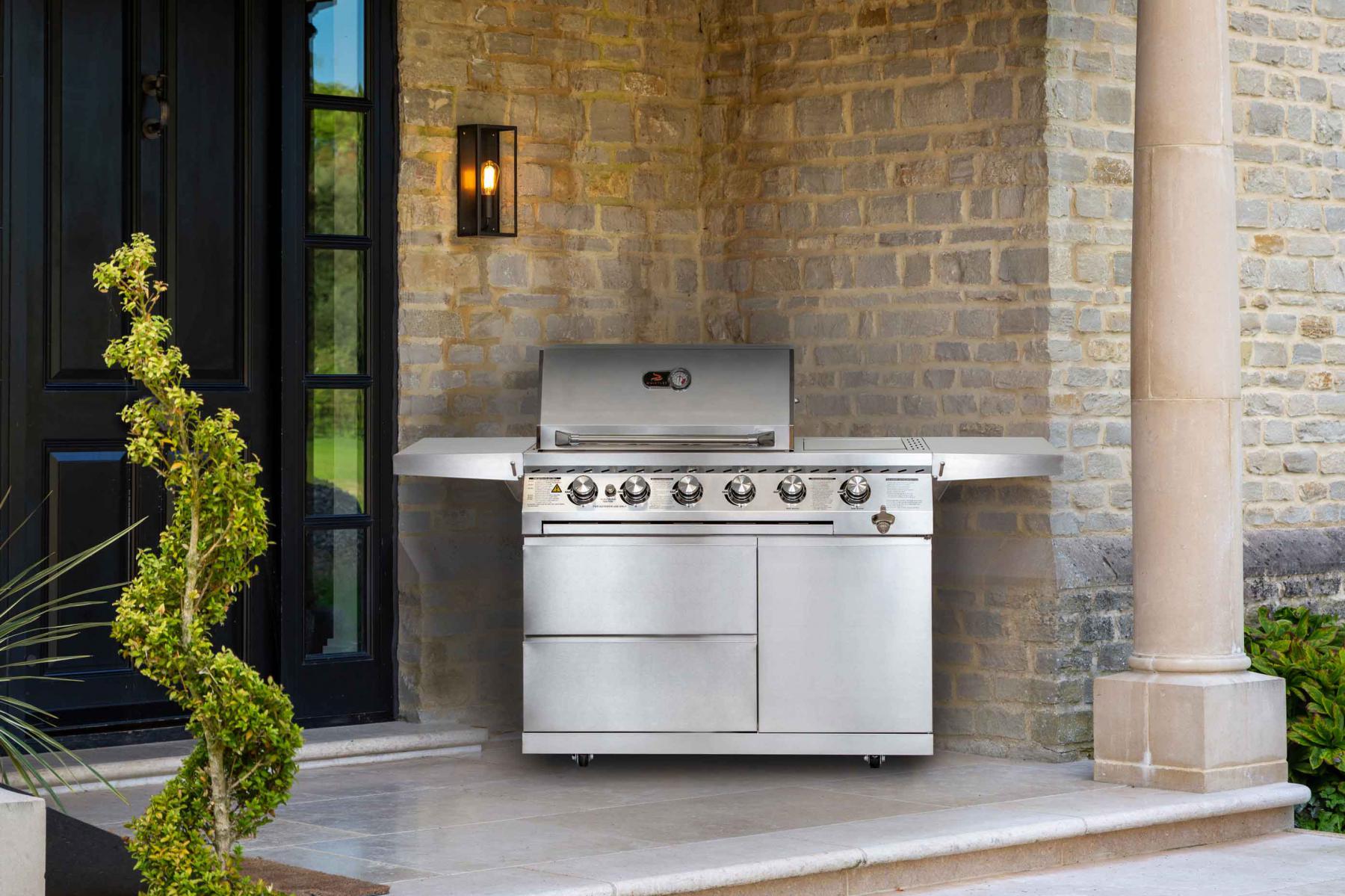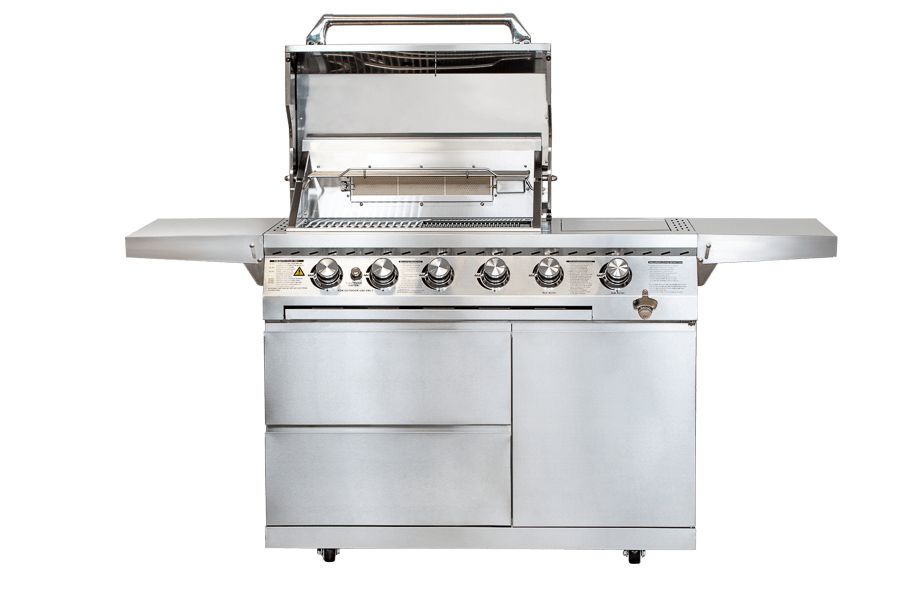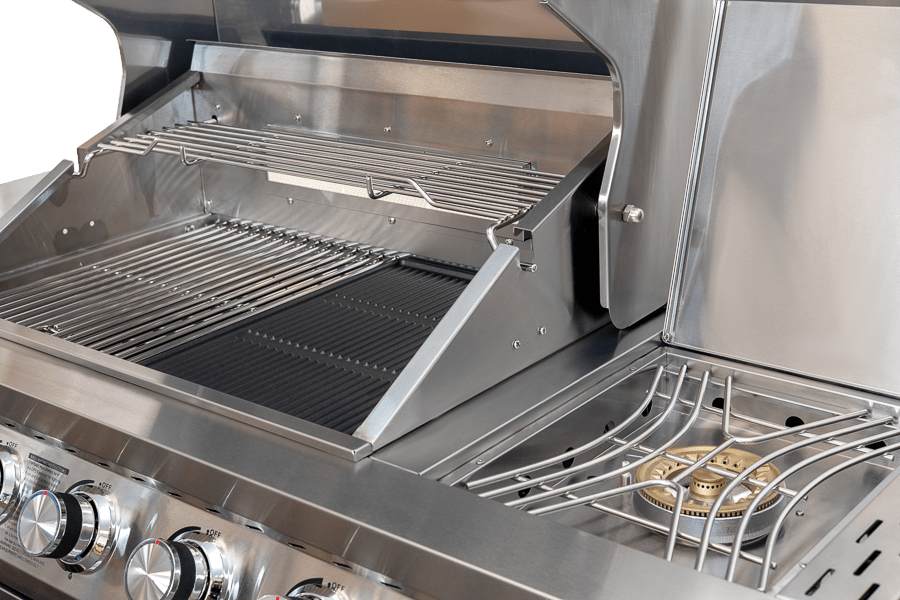 Whistler
Cirencester 4
430 stainless steel
4 tubular stainless steel burners
BTU's per Main burner 12,000, Sear 12,000, Rear 12,000
Ceramic infrared back burner
1 cupboard and 2 drawers
Comes fully assembled, excluding side tables
Reversable Cast Iron Griddle Plate included
Battery operated ignition
Covered hob side burner included
Rotisserie, cover and replacement griddle grates offered as optional extras
5-Year Warranty
LPG only
This monster of a barbecue is the biggest within the Whistler range. Recommended for both domestic and commercial use, this grill has everything you need to host the ultimate gathering, from it's extremely versatile multi-grill interchangeable options, ability to cook different items at once, to it's generous storage space below! The Cirencester 6 offers amazing value for money whilst also coming fully assembled.
Whistler
Cirencester 6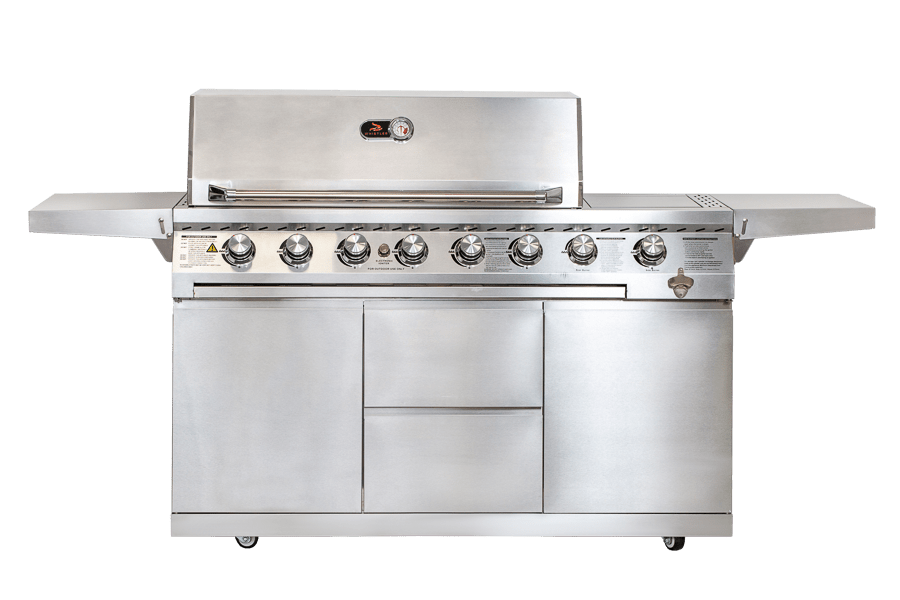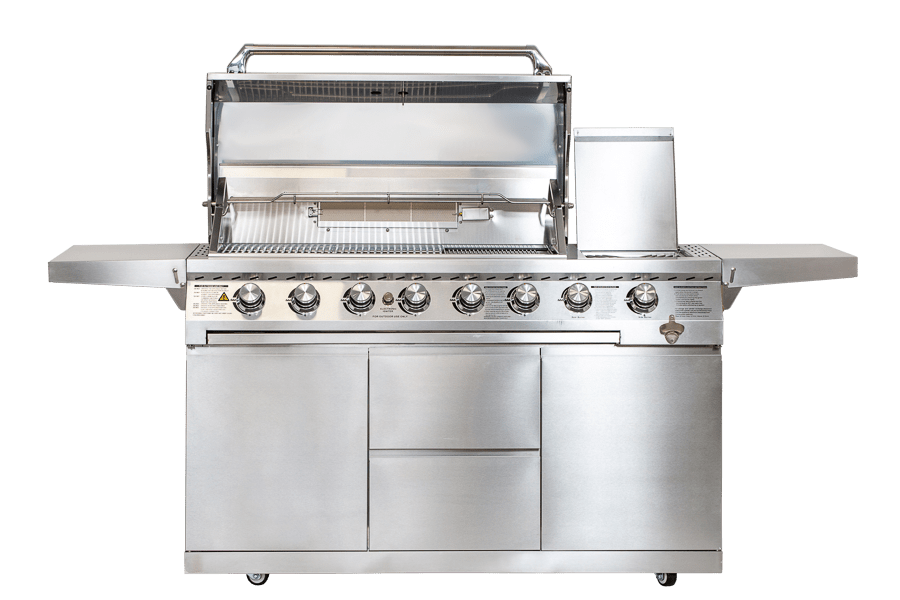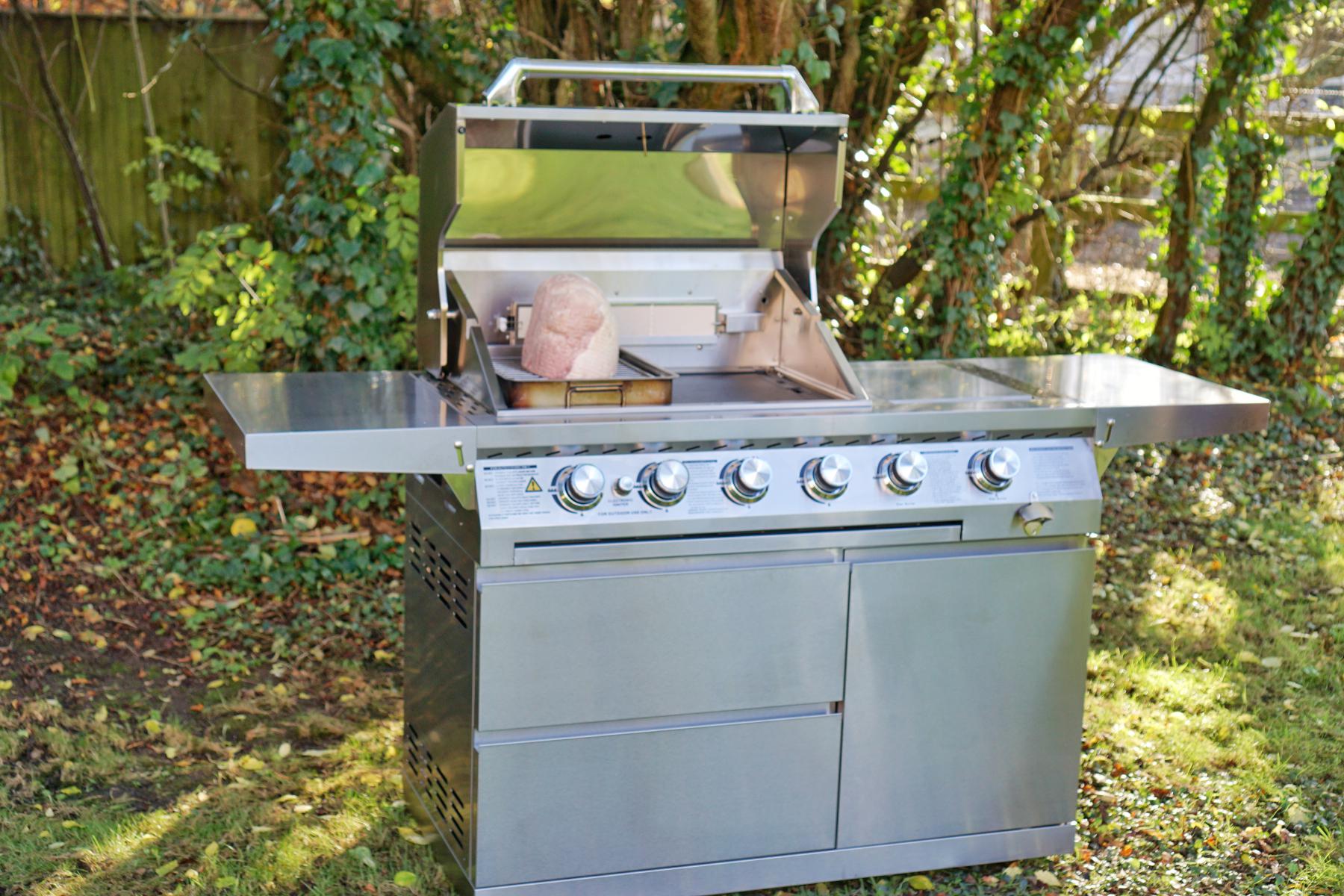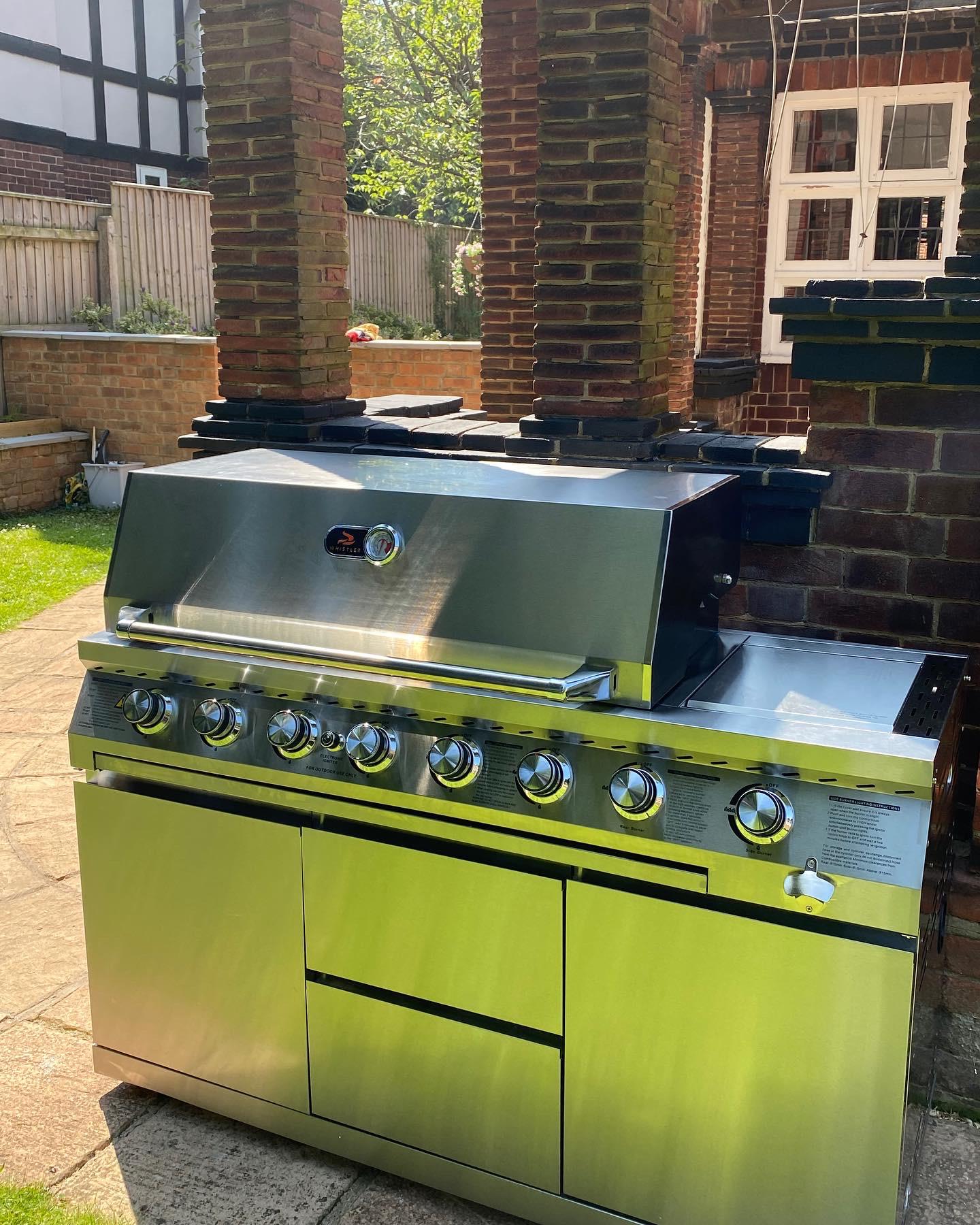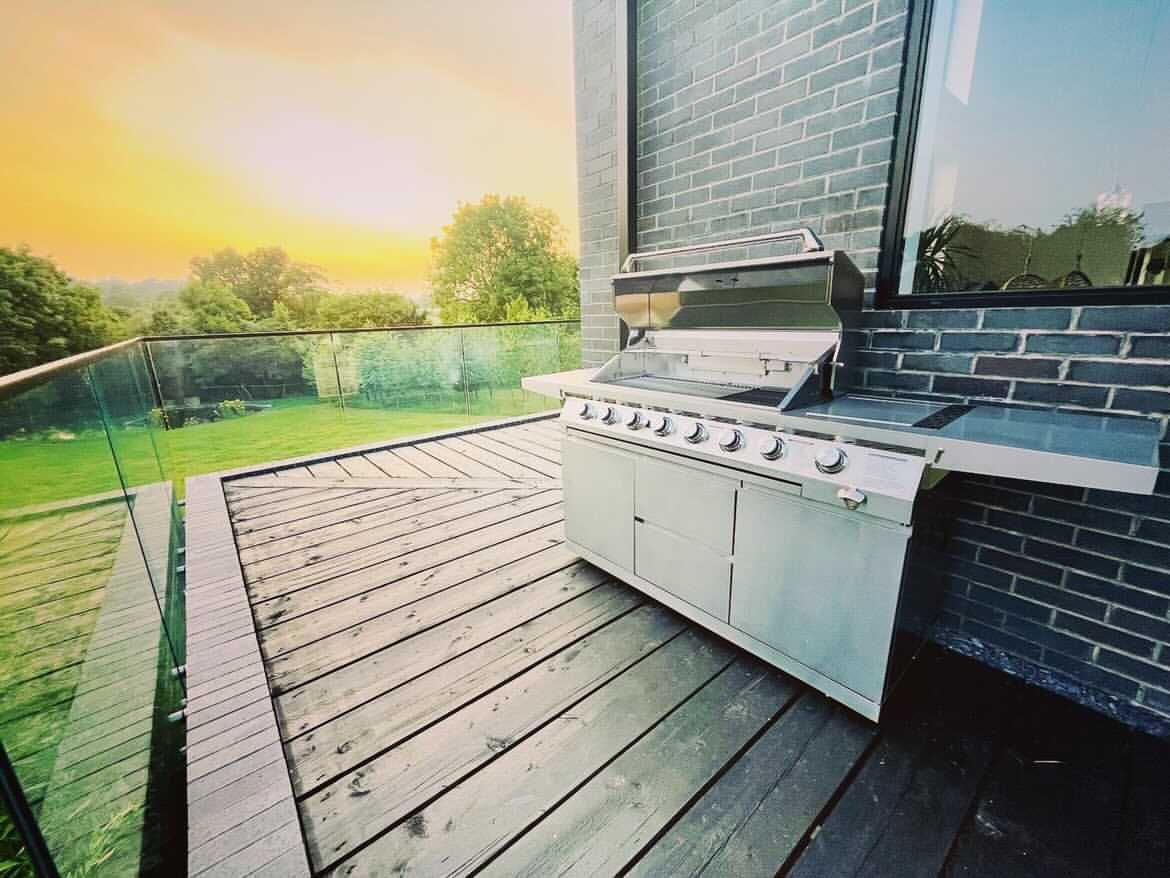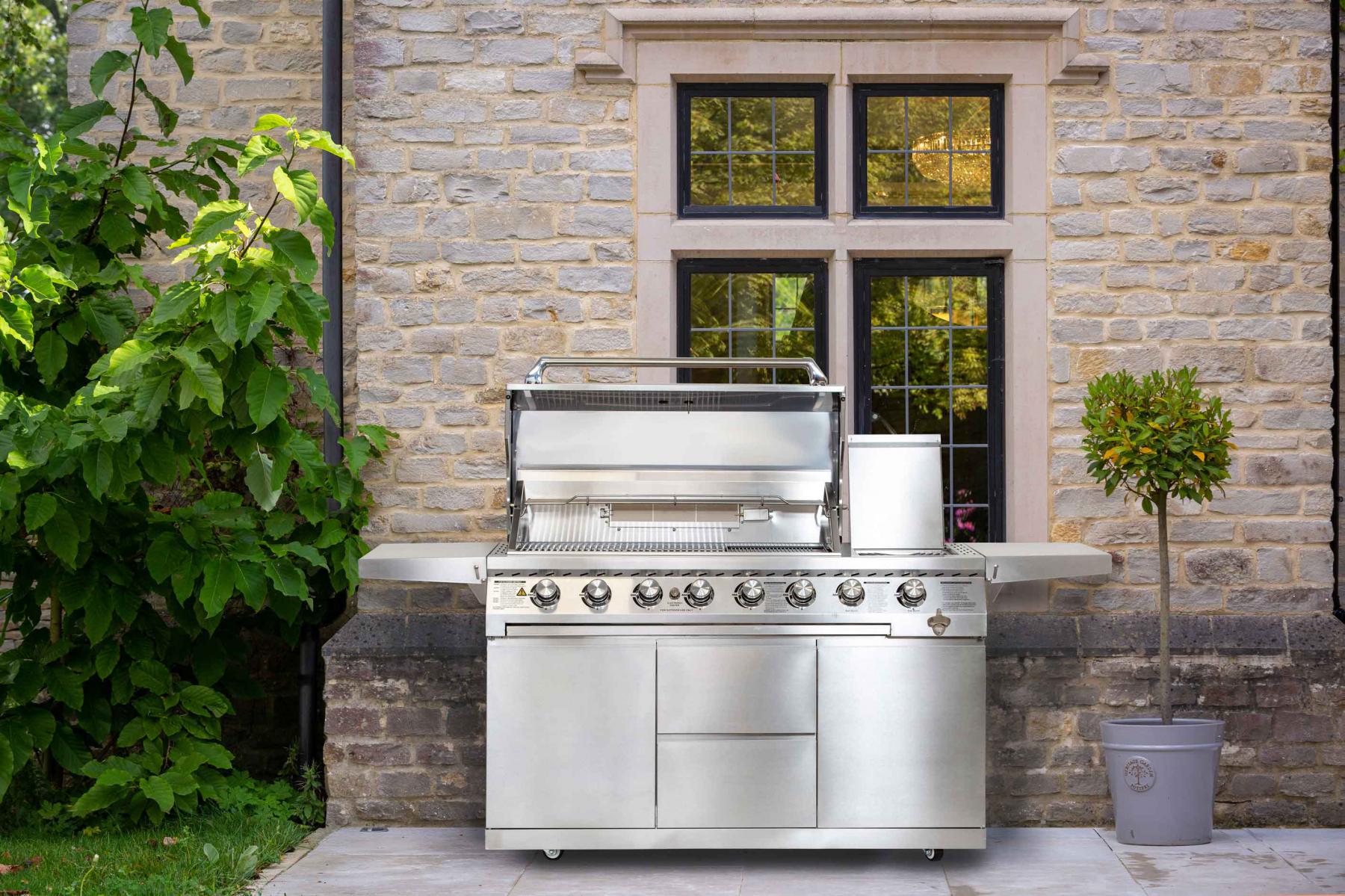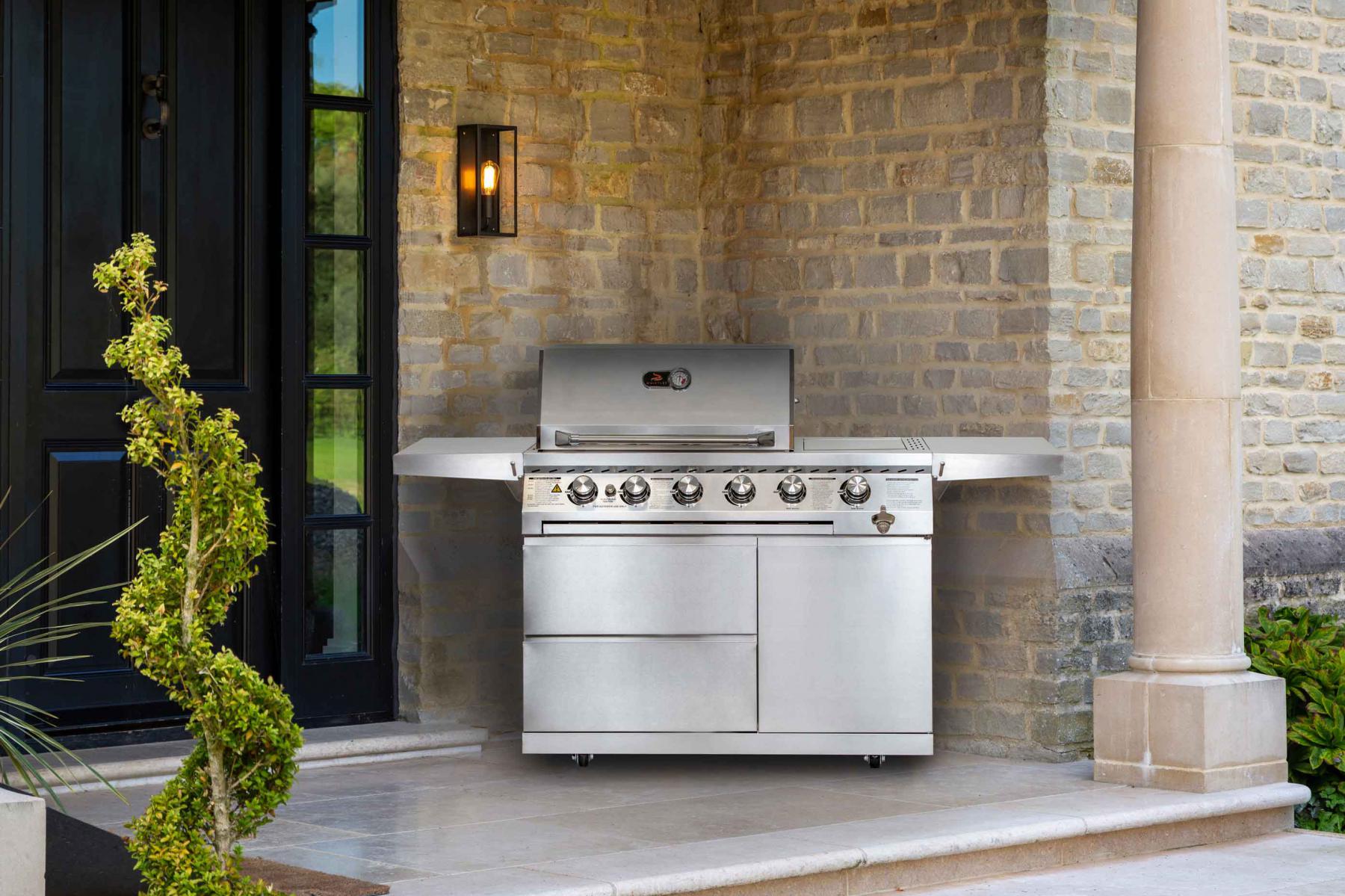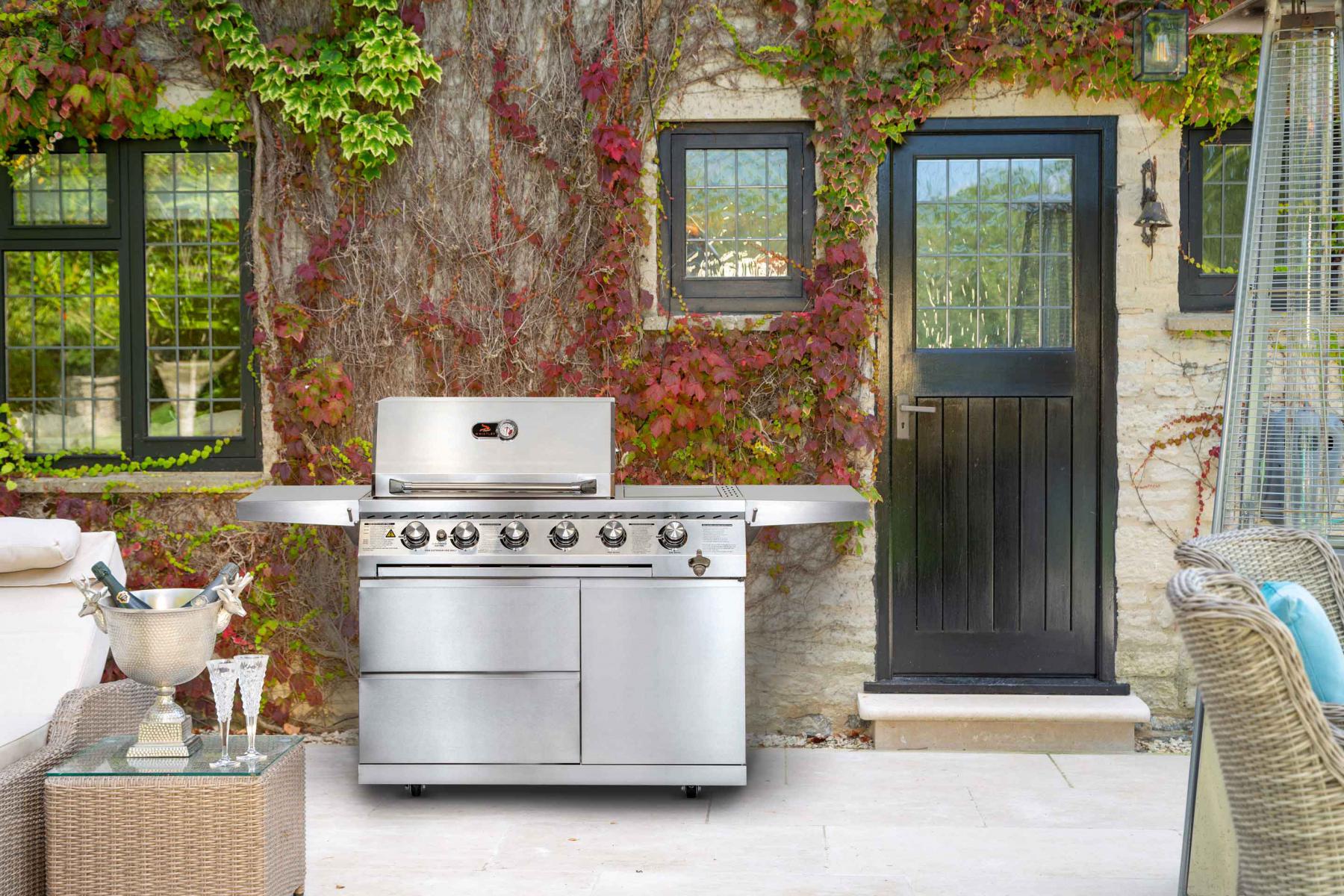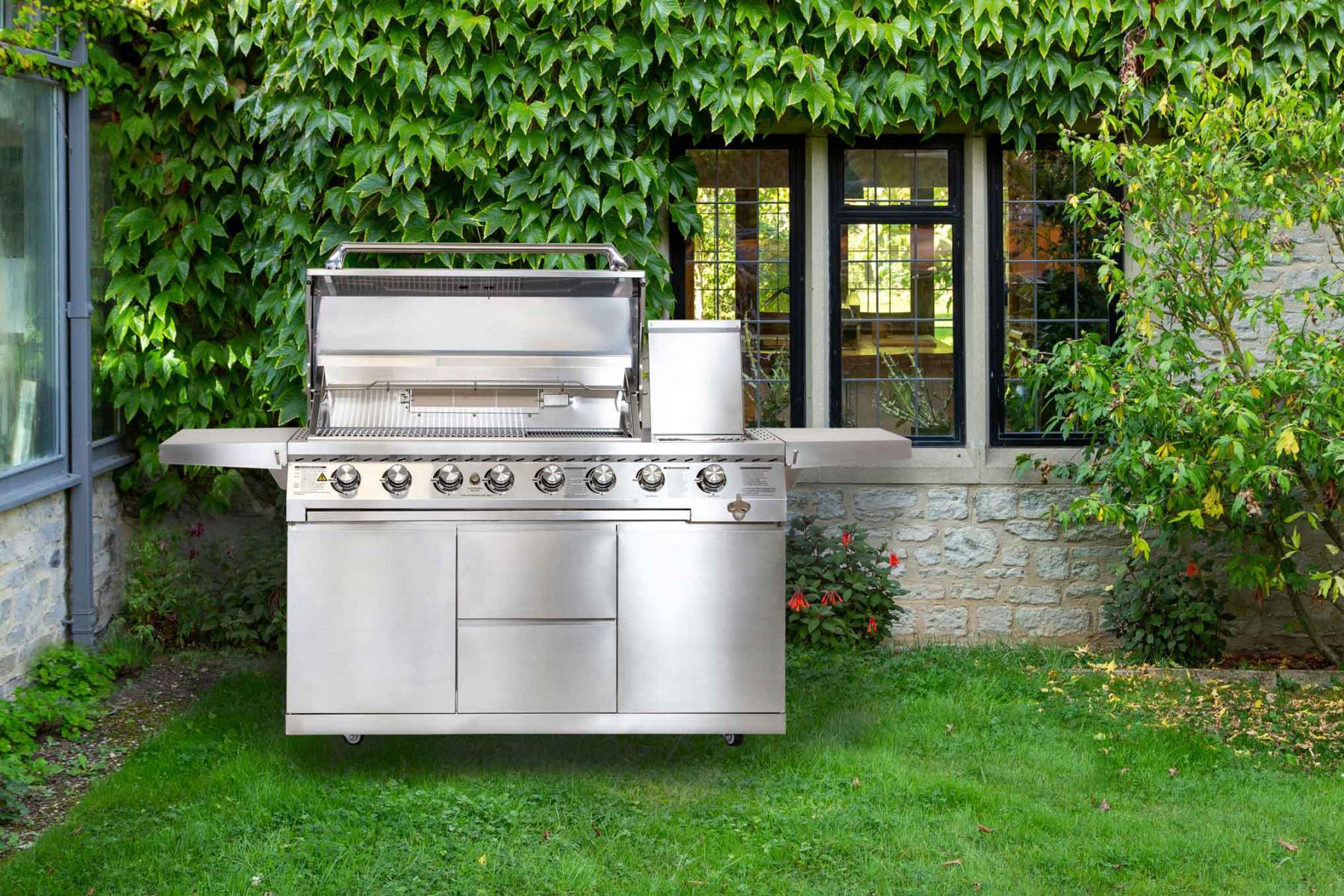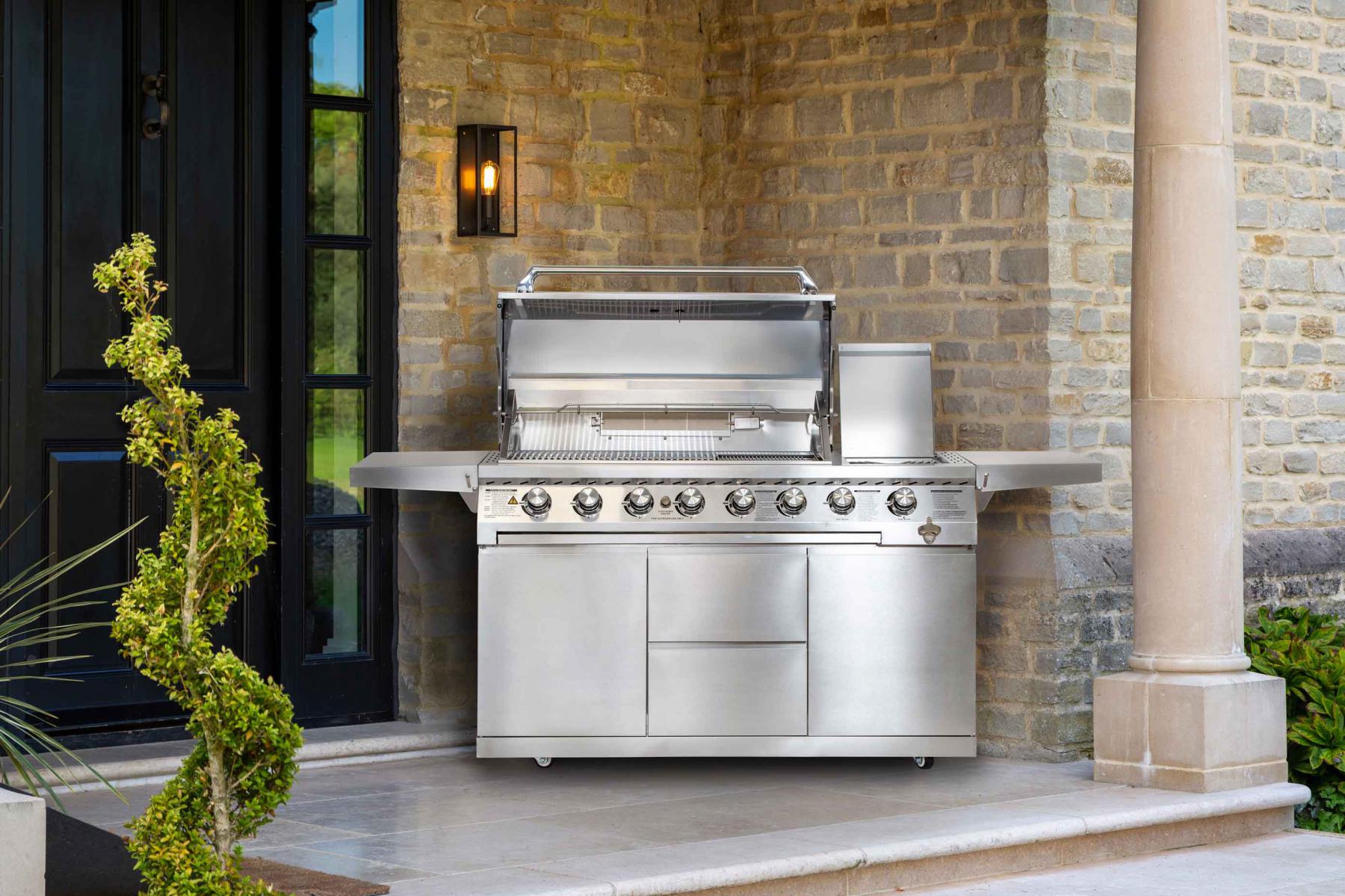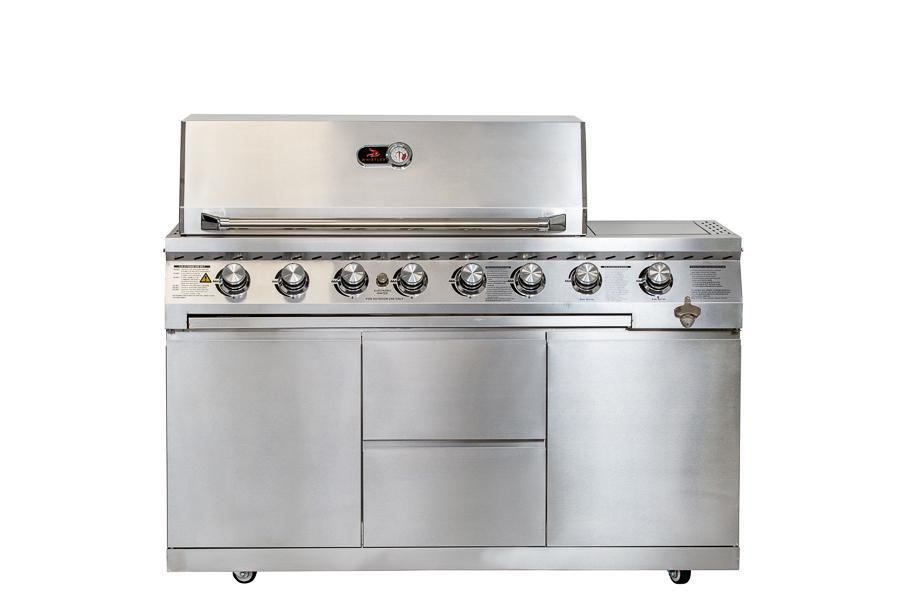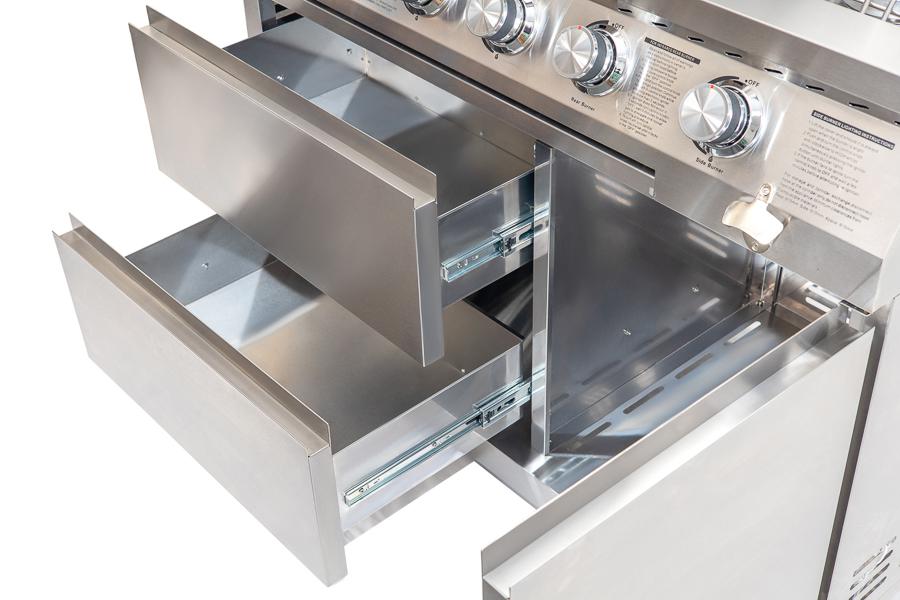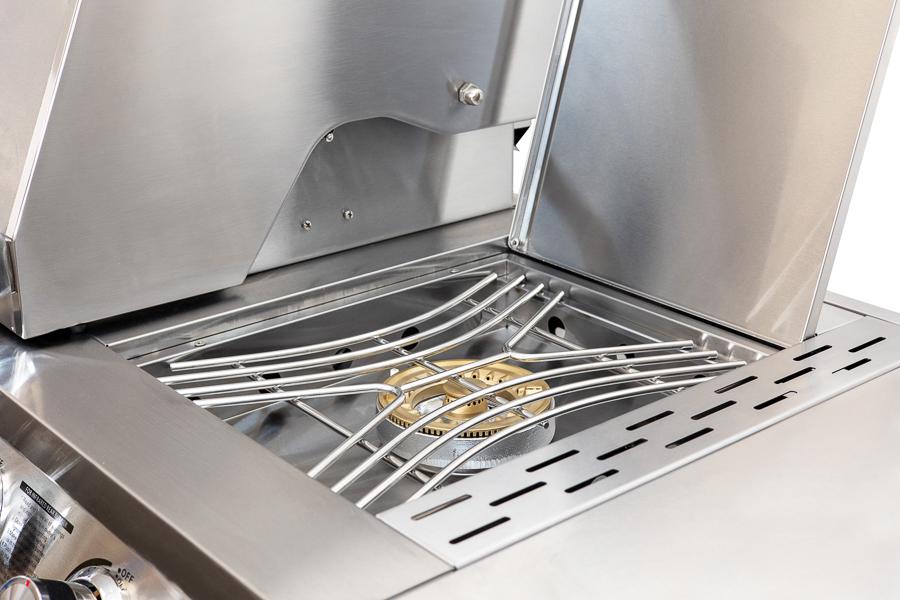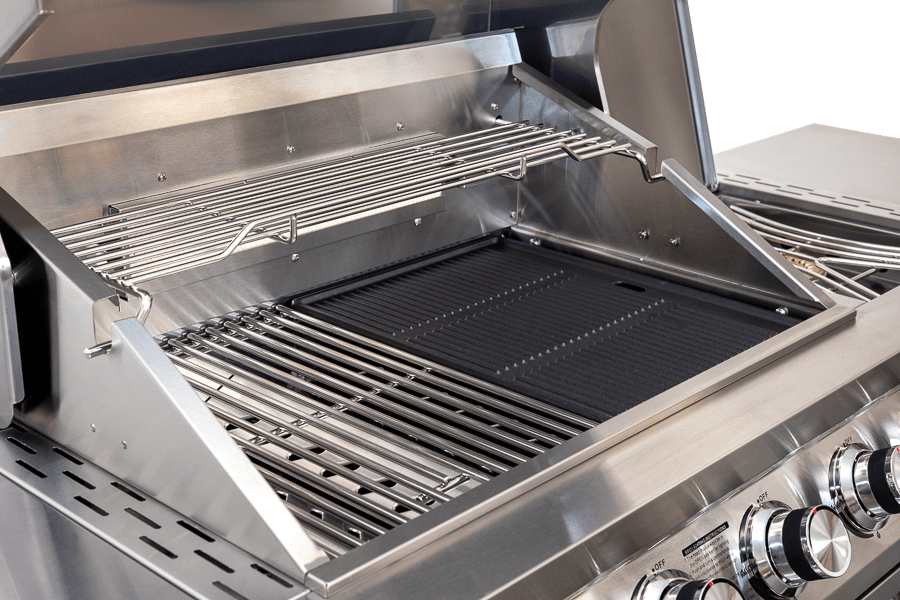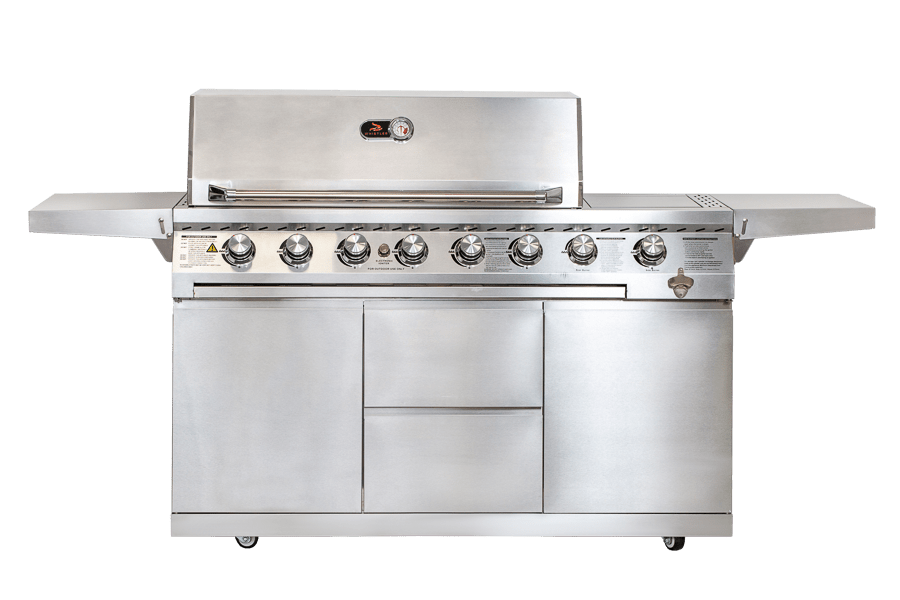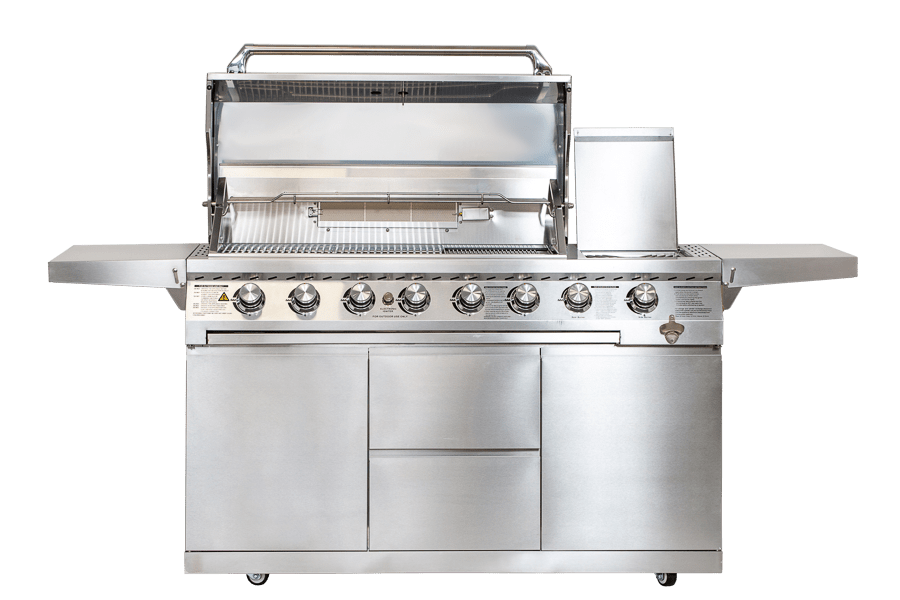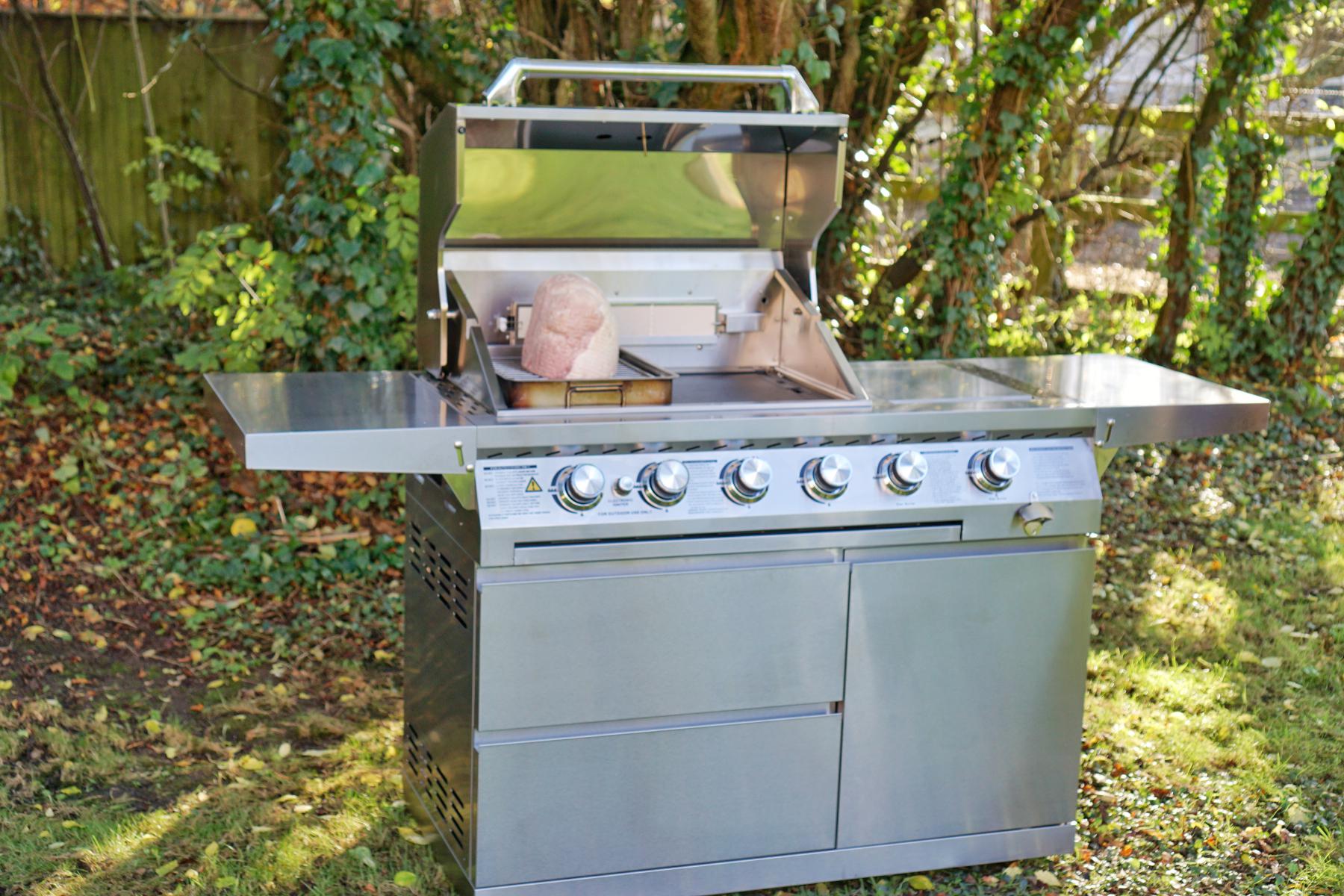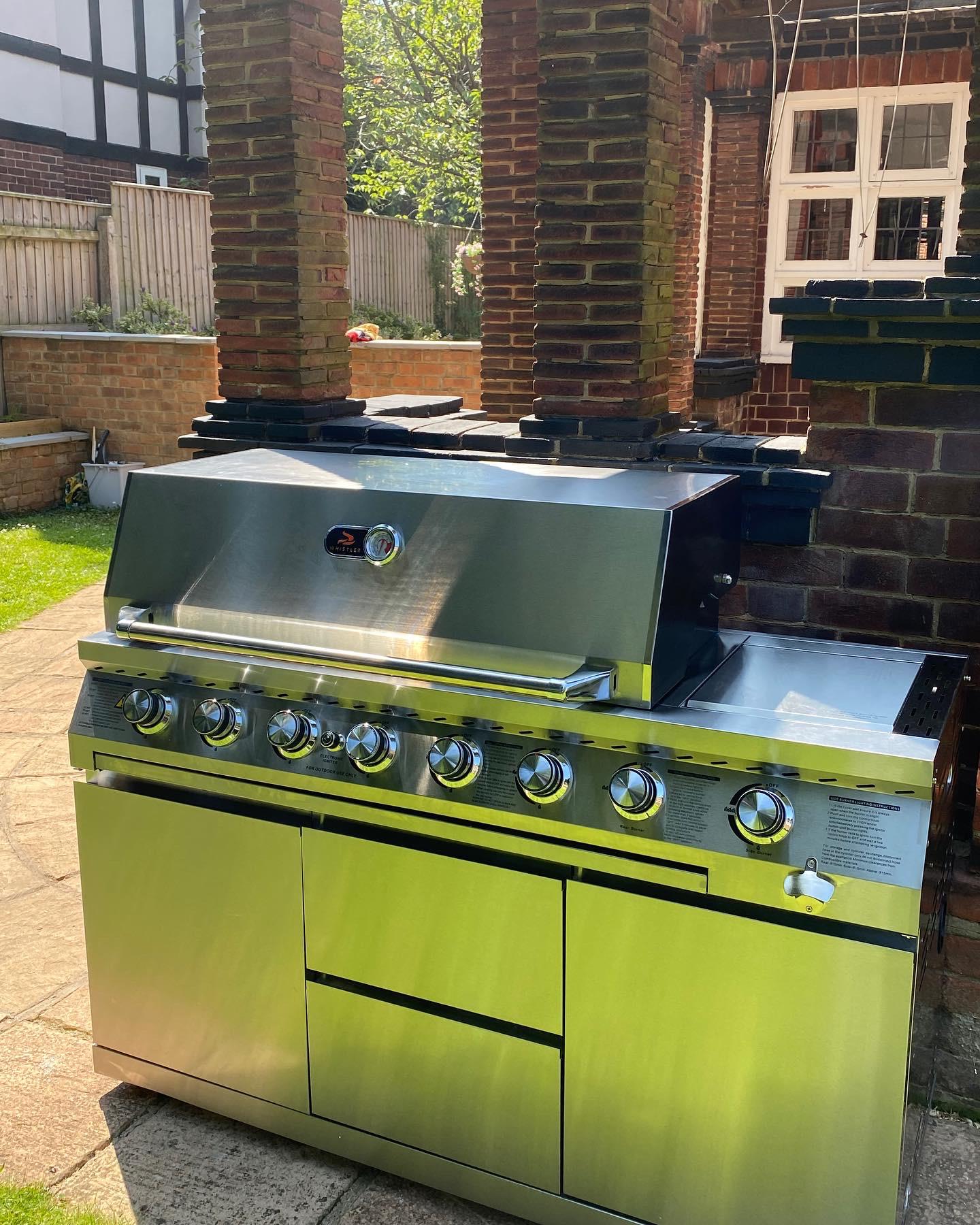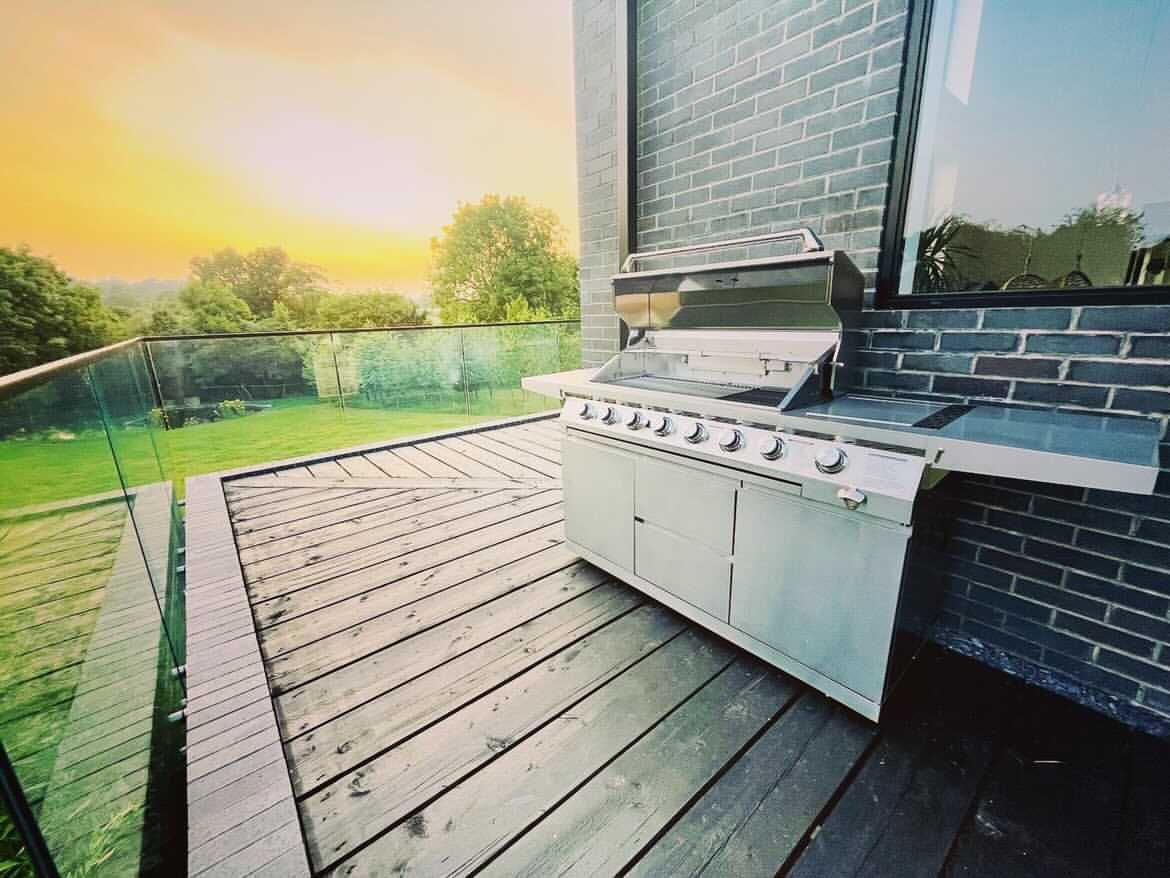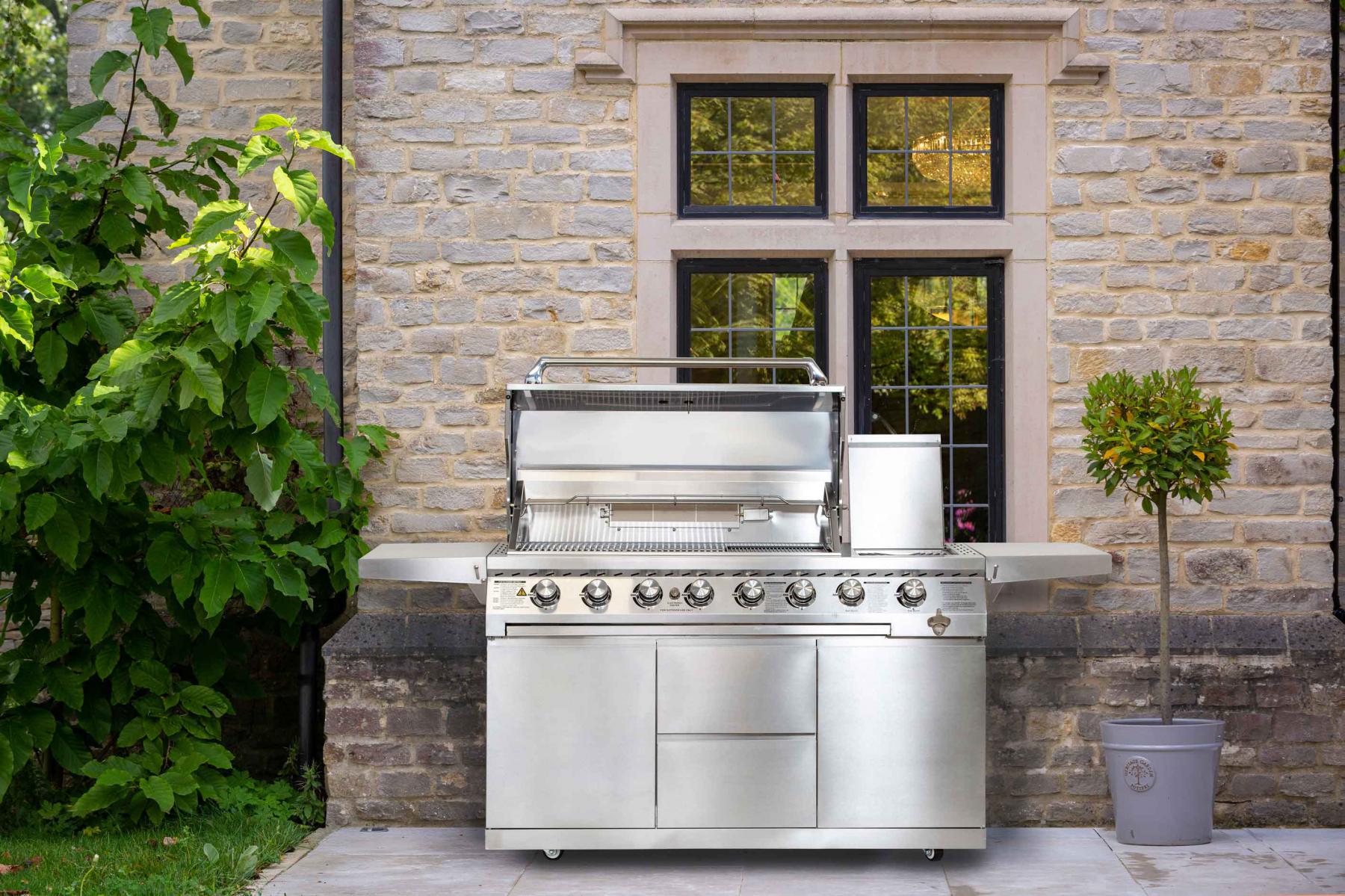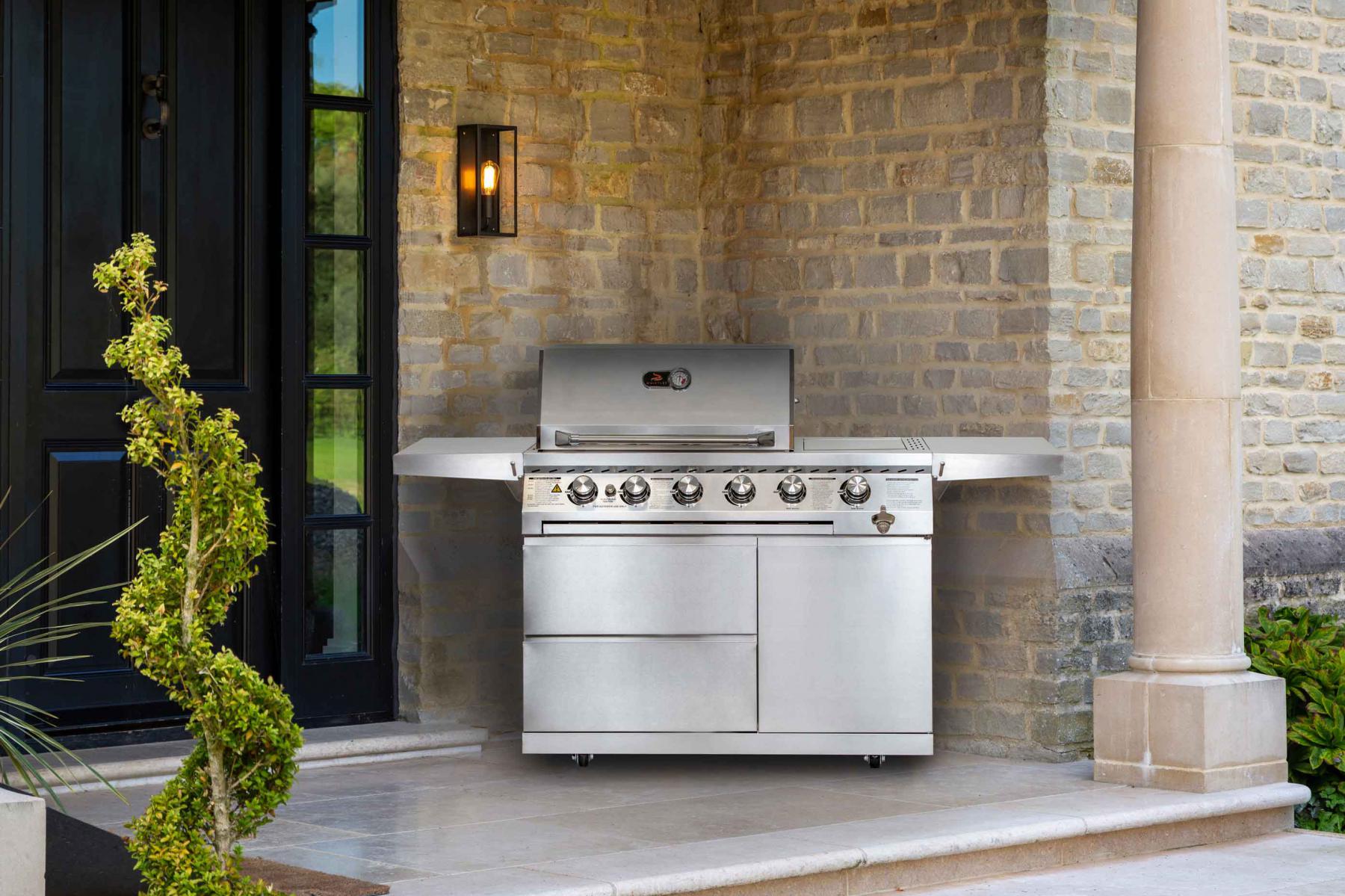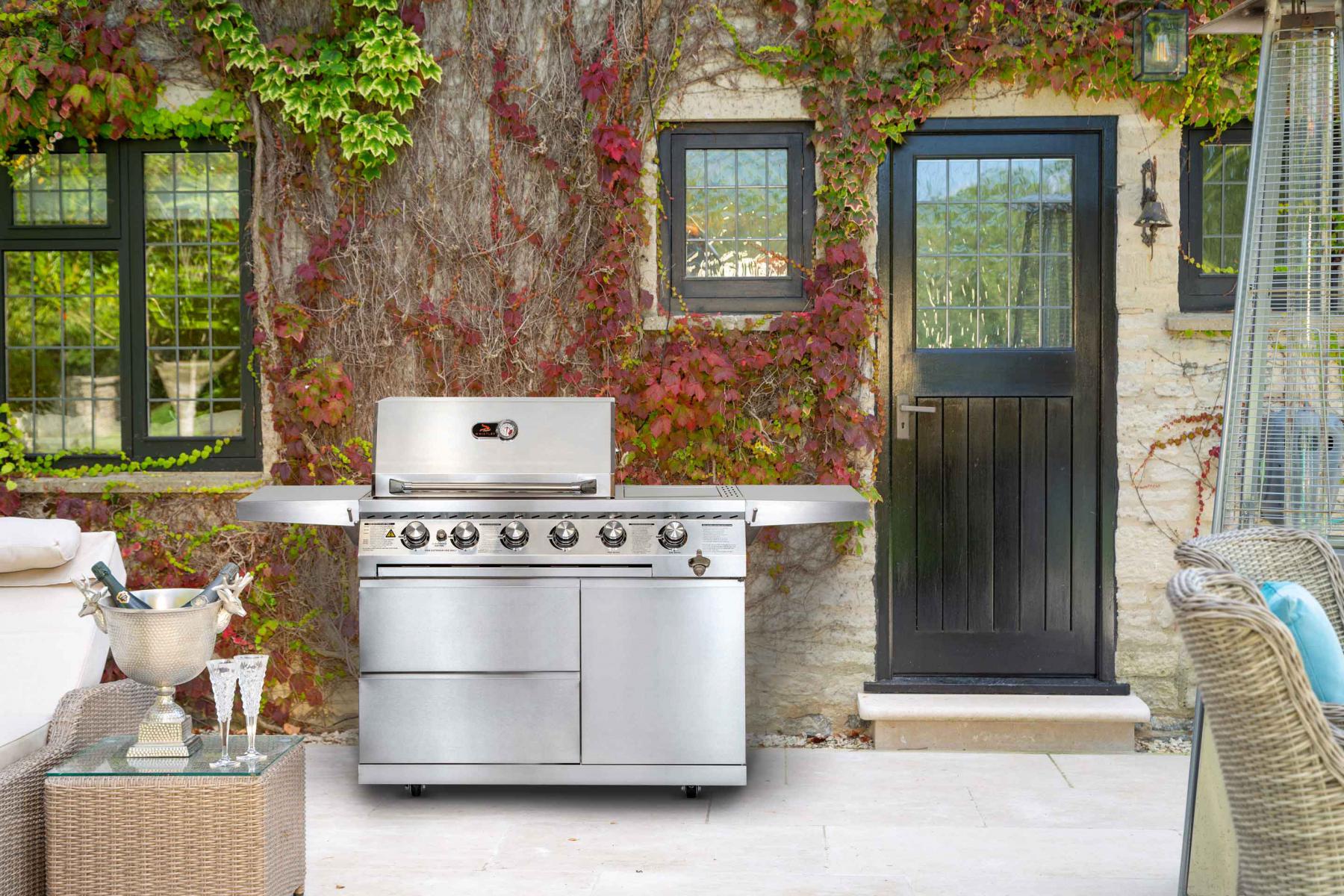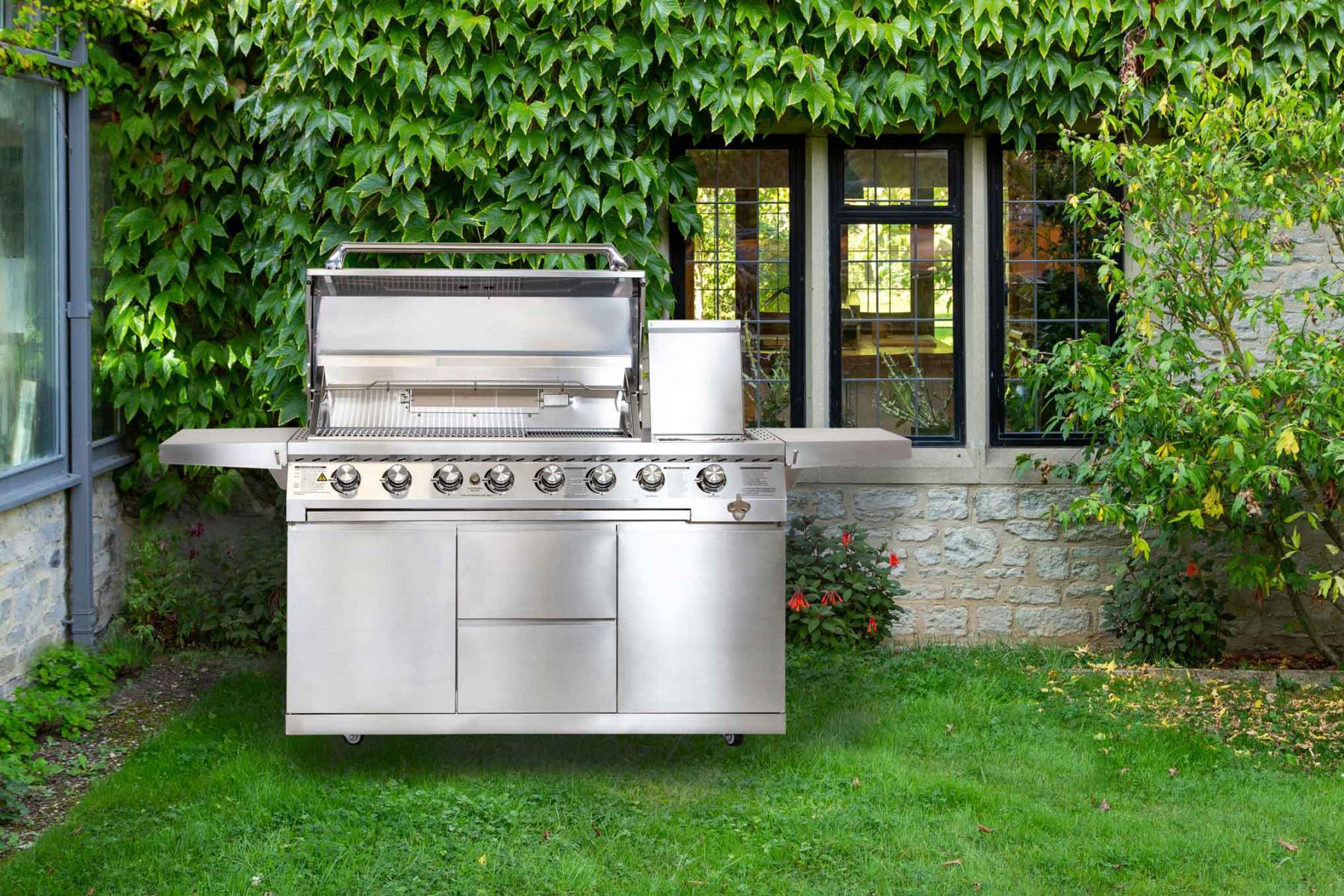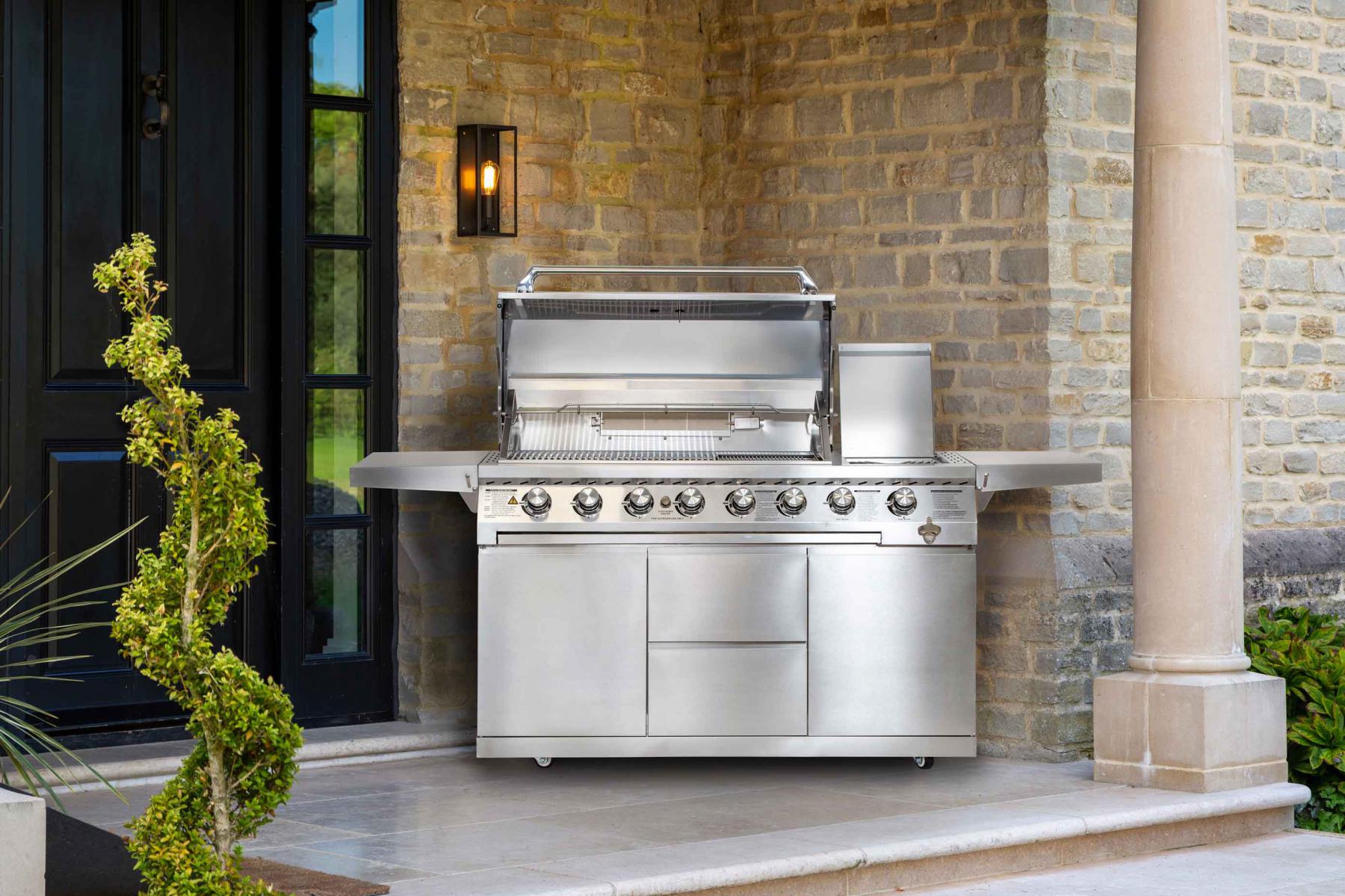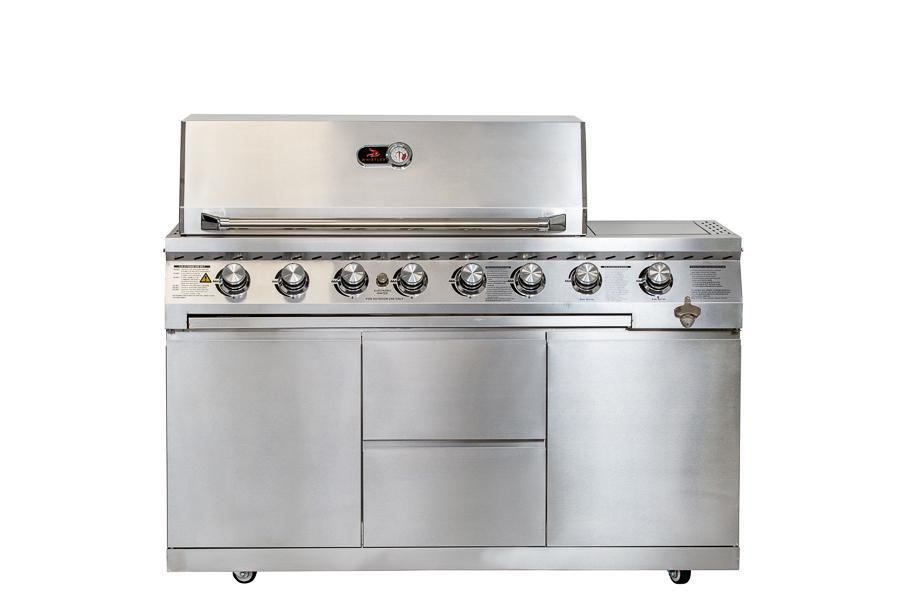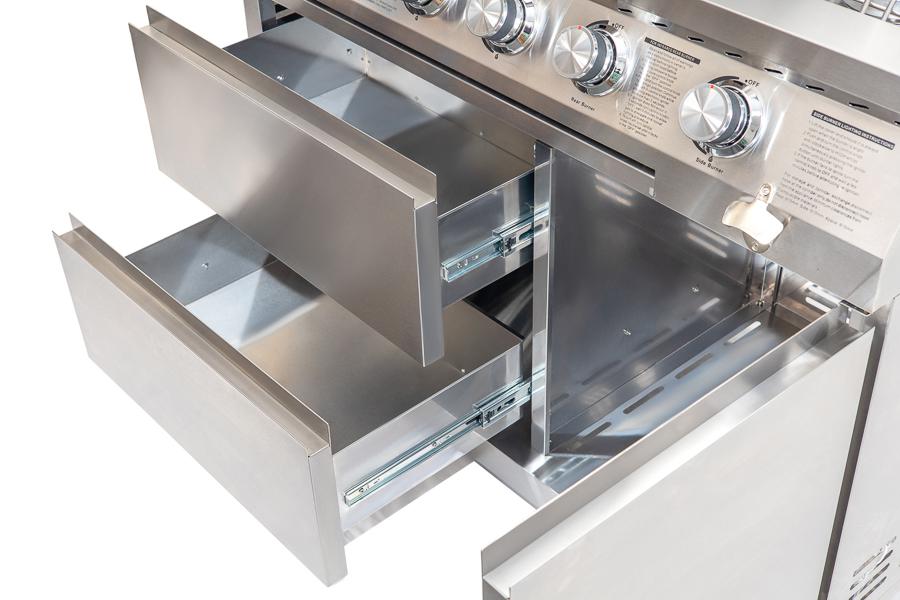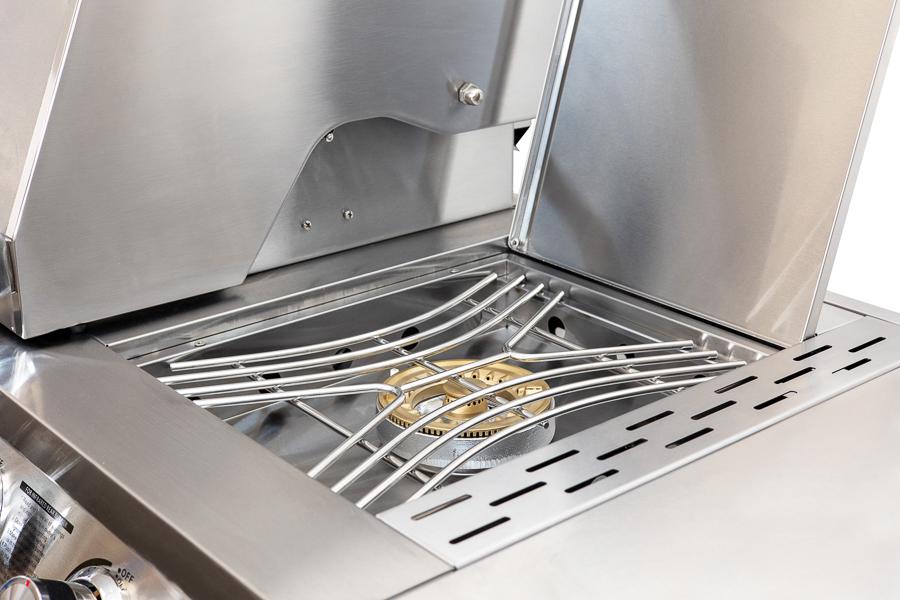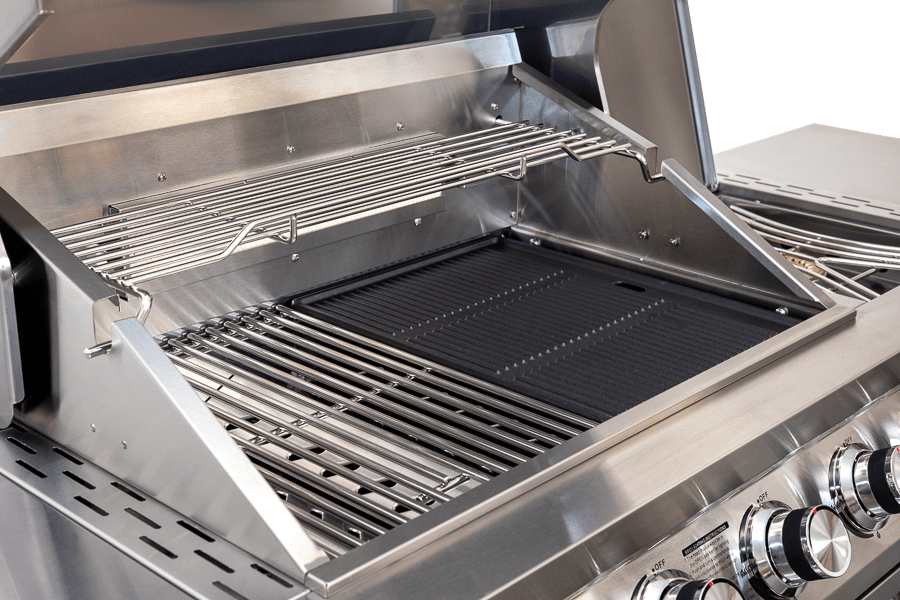 Whistler
Cirencester 6
430 stainless steel
6 tubular stainless steel burners
BTU's per Main burner 12,000, Sear 12,000, Rear 12,000
Ceramic infrared back burner
2 cupboards and 2 drawers
Comes fully assembled, excluding side tables
Reversable Cast Iron Griddle Plate included
Battery operated ignition
Covered hob side burner included
Rotisserie, cover and replacement griddle grates offered as optional extras
5 Year Warranty
LPG only